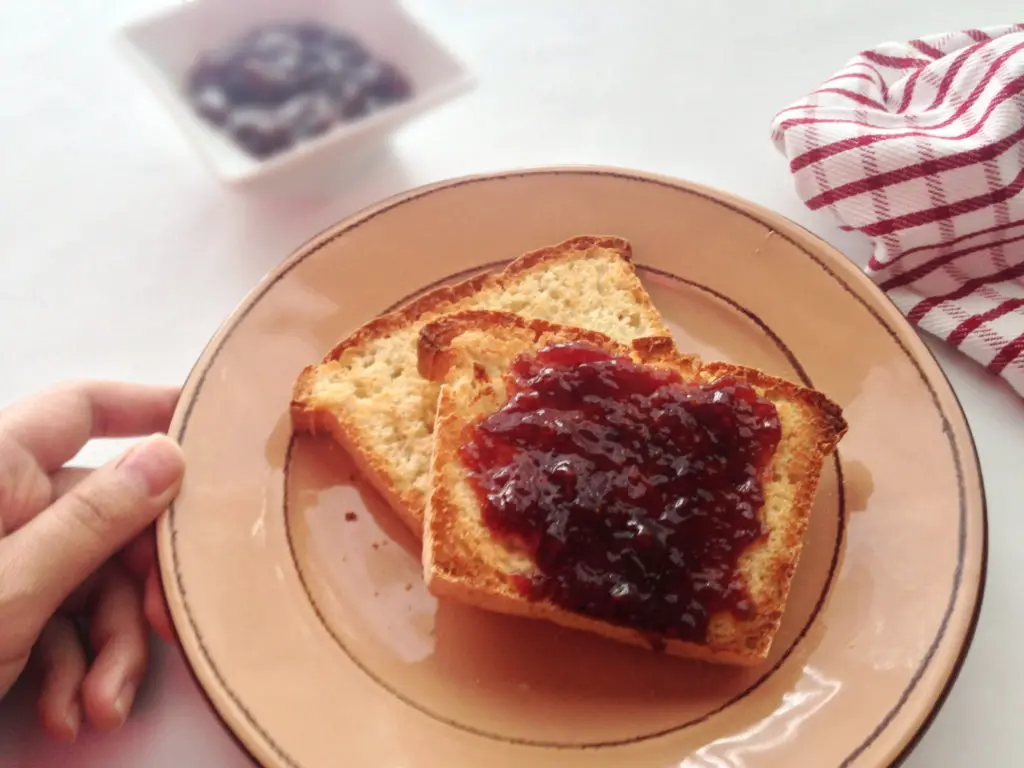 English Muffin Bread
This English Muffin Bread is absolutely wonderful for toasting. It has all the little nooks and crannies that make it perfect for slathering with butter or jam. But don't worry, it's super easy to make; in fact, it's almost as easy as making bread in a bread machine.
It only takes a few minutes to combine the ingredients, then it's ready to set aside so it can rise before it's time for the oven. No kneading required! Mix the soft dough in a stand mixer (or by hand), pour into a prepared bread pan, let it rise, then bake to perfection. It's that simple!
Helpful Tips for Perfect English Muffin Bread
Notes: Making this English Muffin Bread isn't difficult, but it does require attention to detail. This bread is a great first start if you're new to bread baking. The recipe calls for Instant yeast which is a very specific type of yeast; it's best not to substitute.
So, what's the difference between active dry yeast and instant yeast and can they be used interchangeably? Well, the short answer is yes; however, in many cases, you'll need to adjust your recipe accordingly. If you're not super experienced in making yeast breads, it's probably a good idea to use the yeast called for in the recipe.
One of the reasons instant yeast is preferable in many bread recipes is that it tends to be more stable. It's not as finicky as active dry yeast or rapid rise yeast. Also, to make things even easier, instant yeast can be combined directly with the dry ingredients. It doesn't need to be proofed before adding to the other ingredients. This is the brand I use: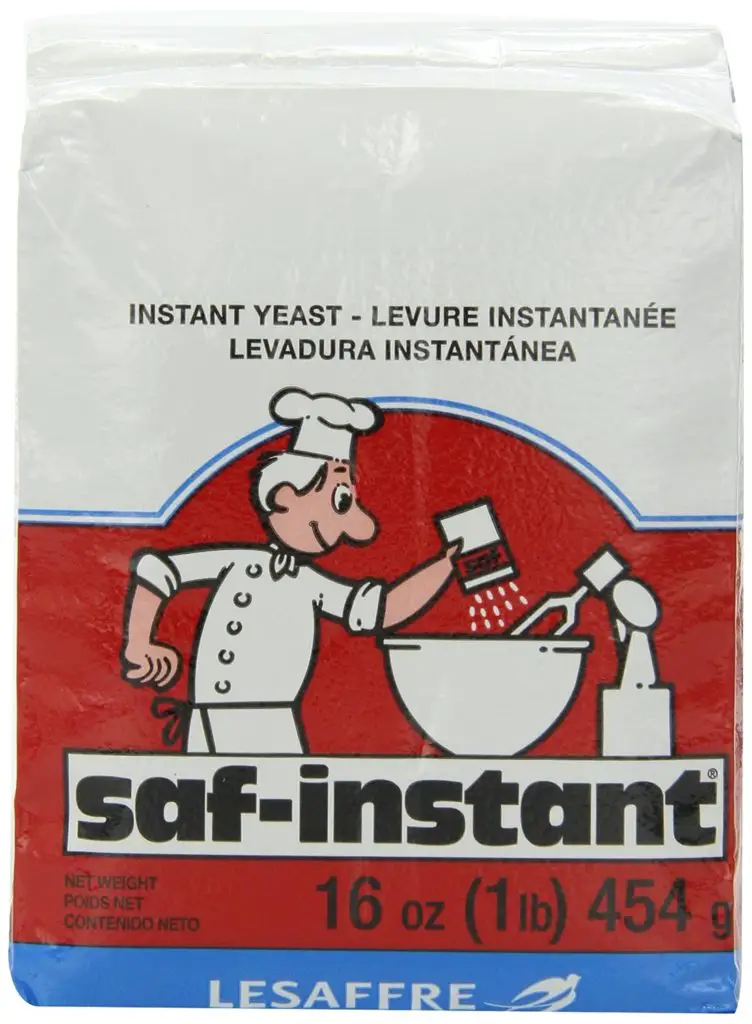 Best Pan for English Muffin Bread
Choose the right pan for bread baking! Bread pans come in a variety of sizes. This recipe for English Muffin Bread calls for an 8-1/2″ x 4-1/2″ x 2-3/4″ pan. A quality pan will also make a big difference in the texture and look of the finished bread. There are a lot of quality bread pans available, but if you're interested, this is the pan I like; I've been using it for years and have never had a problem. It's heavy enough to give all types of bread a wonderful crust without over browning. It's also made in the USA, if that's important to you!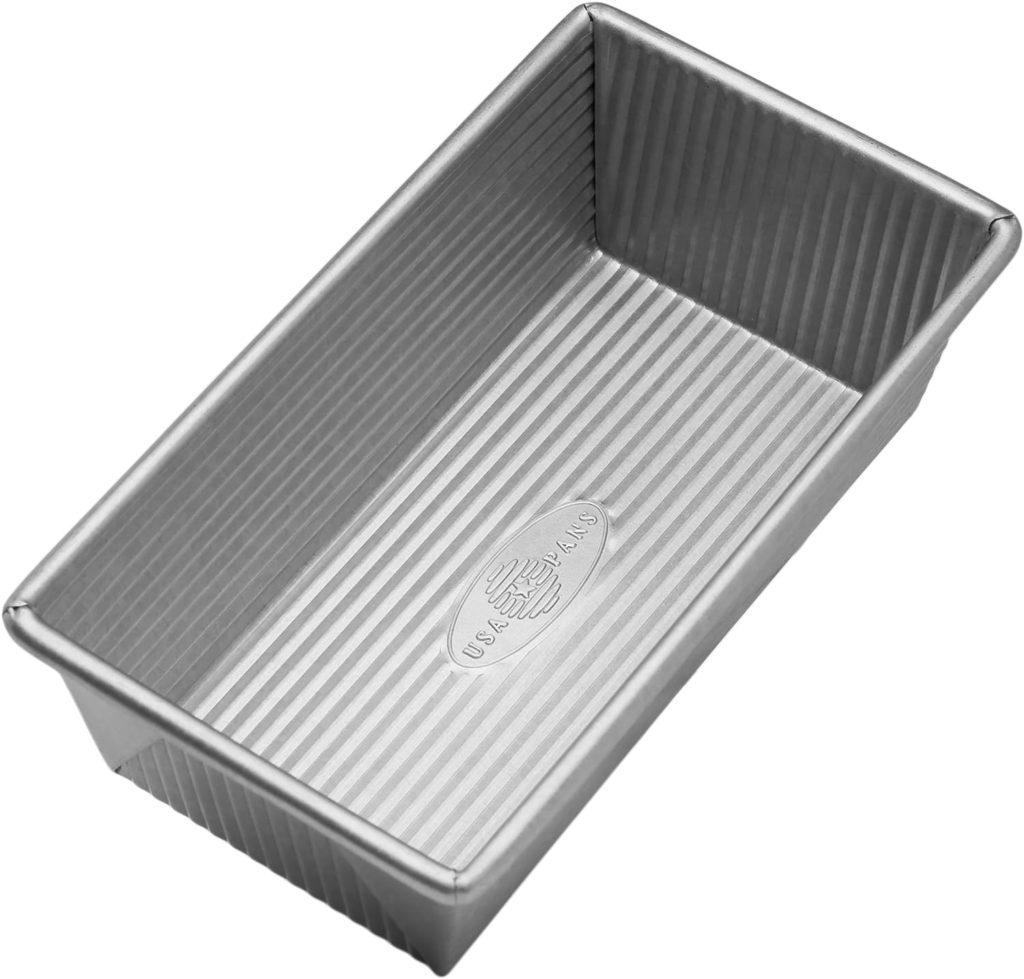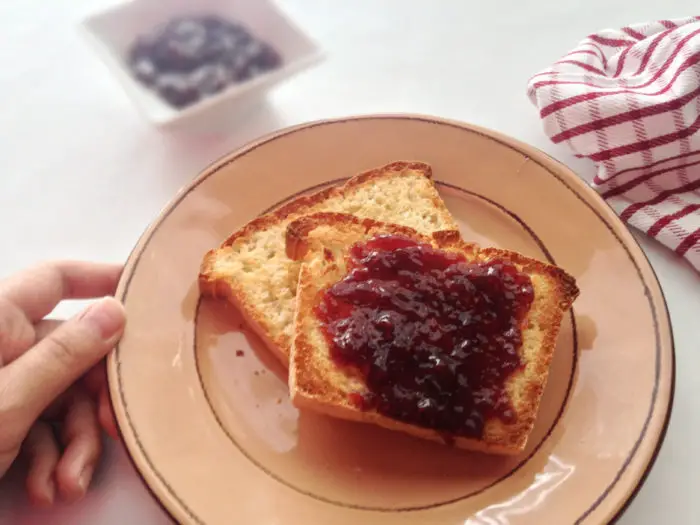 Ingredients
3

cups

flour

,

all-purpose, unbleached

1

Tbsp.

sugar

3/4

tsp.

salt

1/4

tsp.

baking soda

1

Tbsp.

instant yeast

1

cup

milk

1/4

cup

water

2

Tbsp.

olive oil

,

or vegetable oil

cornmeal

,

to sprinkle in pan
Directions
In a large bowl, whisk to combine the flour, sugar, salt, baking soda, and yeast.

In a medium saucepan, combine the milk, water, and oil. Heat until it reaches between 120°F and 130°F. It's best to check the temperature with an instant read thermometer, but if you don't have one, the liquid should feel hotter than lukewarm, but not hotter than you could comfortably bathe in.

Pour the hot milk mixture over the dry ingredients in the mixer bowl.

With a stand mixer, beat for 1 minute on high speed. The dough should be very soft.

Lightly spray a loaf pan (8-1/2" x 4-1/2" x 2-3/4") with nonstick spray. Dust the bottom and sides with cornmeal.

Spoon the soft dough into the prepared bread pan, leveling it as much as possible.

Cover the pan and place in a draft free location in your kitchen. Let the dough rise until it is just starting to rise above the rim of the bread pan. About 45 minutes to an hour, depending on how warm your kitchen is and how warm the liquid was when you added it to the dry ingredients. When the dough is almost ready, preheat the oven to 400°F.

Remove the cover from your risen bread dough and bake in the preheated oven for 22 to 27 minutes, just until the exterior is a nice golden brown, and the interior has reached a temperature of 190°F.

Let the bread cool on a rack for 5 minutes, then turn it out of the pan, and let it cool completely before slicing.
Some of Our Other Favorite Recipes: