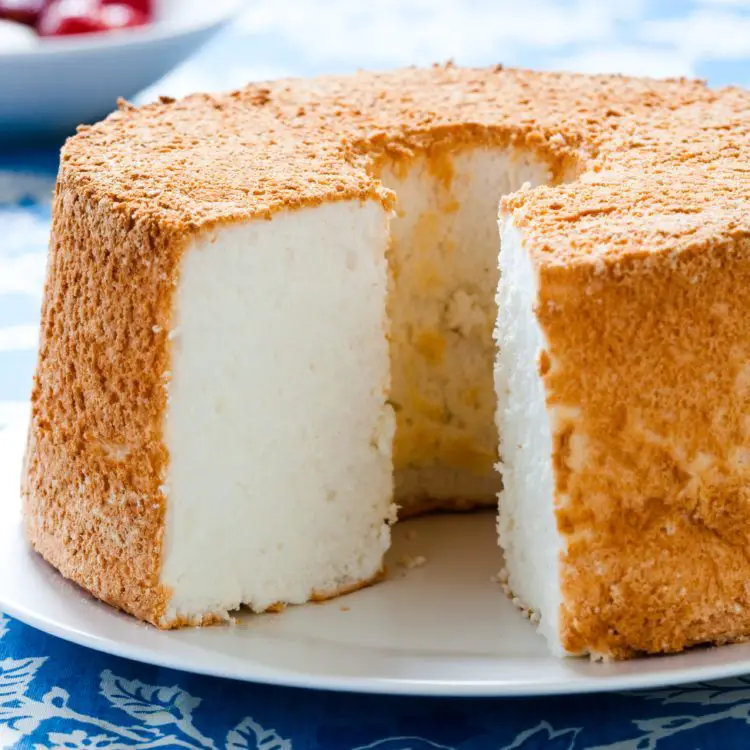 Angel Food Cake
This angel food cake is always a family favorite. It's light and fluffy with just a hint of almond; it's simply melt-in-your-mouth delicious. We love this velvety cake with berries, drizzled with icing, or like my kids tend to do — just grab a slice as they're heading out the door. Who knew Angel Food Cake was finger food?
Ingredients:
1-1/2 cups egg whites (about 12 eggs)
1-1/4 cups confectioners' sugar
1 cup flour
1-1/2 tsp cream of tartar
1-1/2 teaspoons vanilla extract
1/2 teaspoon almond extract
1/4 teaspoon salt
1 cup white sugar
Directions:
Separate the eggs; you are only going to use the egg whites, so you can discard the yolks or save them for another use. Work carefully so no yolk gets in with the whites.
Place the egg whites in a mixer bowl and let sit for about 30 minutes to bring them to room temperature.
Sift together the confectioners' sugar and flour; repeat two more times. Don't skip this step, it really helps to give the cake a nice velvety texture. Set the sifted mixture aside.
To the bowl of egg whites, add the cream of tartar, vanilla, almond extract, and salt. Beat on high speed of an electric mixer until foamy. Slowly add the 1 cup of white sugar, beating until the mixture forms stiff peaks.
Gently fold in the sifted flour and sugar mixture, 1/4 c at a time.
Carefully spoon the batter into an ungreased angel food cake pan or 10 inch tube pan. With a table knife, gently cut through the batter to remove any pockets of air.
Bake in preheated 350° F oven for 40 to 45 minutes until the cake is golden brown and springs back lightly when touched.
Remove the angel food cake from the oven and immediately invert the entire pan until the cake is cool.
Preparation time: 10 minute(s)
Cooking time: 40 minute(s)
Number of servings (yield): 12
5 :  ★★★★★ 134 review(s)
Notes: 
Sift the flour and confectioner's sugar together three times. Do not skimp on this step, it is essential to give the angel food cake its characteristic velvety texture.
When you remove the angel food cake from the oven, invert it immediately and allow to cool completely. I turn mine upside down and set it on a glass soda bottle.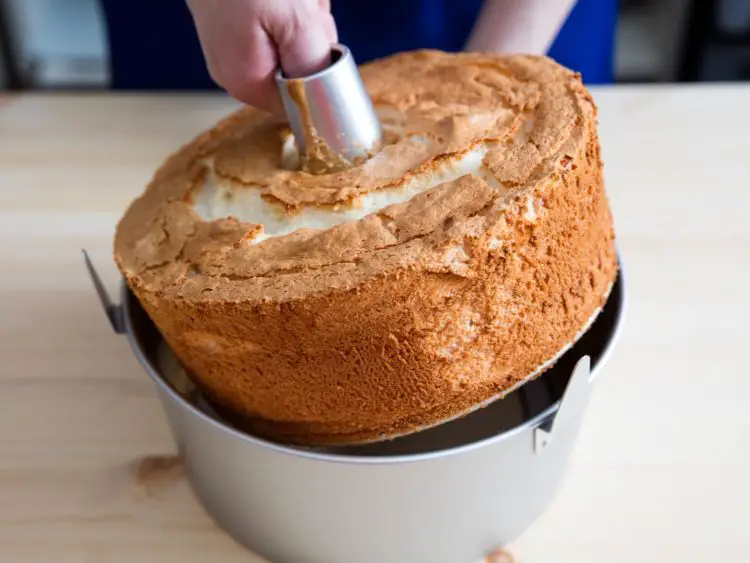 Once angel food cake has cooled, remove it from the pan. Run a long thin knife around the center tube, then between the bottom of the cake and the base of the pan.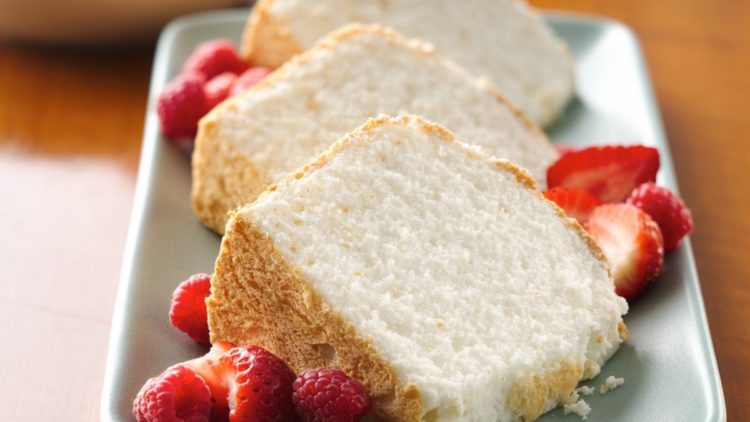 Angel Food Cake is perfect with berries!
Angel Food Cake

,