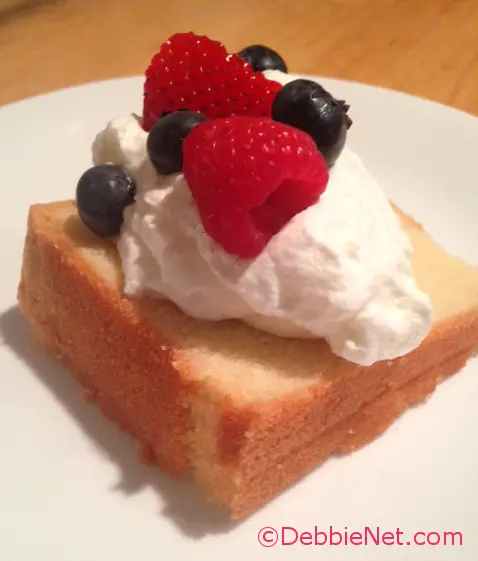 World's Best Pound Cake
A classic pound cake is definitely delicious all on its own, but there's so much more that you can do with it. One of our favorites is to simply serve it with a dollop of whipped dream and some fresh fruit. It's also wonderful when topped with a bit of homemade lemon curd or when used as a base for tiramisu or an elegant trifle. This wonderful cake is so rich and buttery, that it feels like a decadent treat, no matter how you serve it. It has a dense, moist texture that is perfect in so many desserts. Of course, a slice of this delicate pound cake topped with whipped cream and fresh berries is about as perfect as it can get!
Ingredients:
1 pound butter (4 sticks), softened, but still slightly chilled.
3 cups sugar
6 large eggs
4 cups flour
3/4 cup milk
1 tsp almond extract
1 tsp vanilla extract
Instructions:
Preheat oven to 300° F.

Butter 10-inch tube pan; dust lightly with flour.

With an electric mixer, beat butter, on medium speed, until creamy. This could take several minutes.
Gradually beat in the sugar, on medium speed, until the mixture becomes light and fluffy. Beat in eggs, one at a time, just until incorporated.
On low speed, beat flour and milk into butter mixture; alternating, starting and ending with the flour. Cake batter should be smooth with no lumps.
With a rubber spatula, stir in the almond and vanilla extracts.
Pour batter into prepared tube pan. Bake in preheated 300° F oven for 1 hour and 30 minutes or until wooden pick comes out clean when inserted in the center.
Cool cake in pan on a wire rack for 10 to 15 minutes. Remove from pan and cool completely on wire rack.
http://debbienet.com/worlds-best-pound-cake/
How to Make the World's Best Pound Cake
Butter, sugar, flour, eggs, milk, and some flavoring. That's all it takes to make this incredible pound cake. Simple ingredients that you probably already have on hand.
Butter the tube pan very carefully. Make sure that you don't miss any of those little corners or edges. Make sure you get the center tube as well. The pound cake will come out beautifully if the pan is buttered liberally.
Beat butter until very creamy; then beat in the sugar and eggs. The mixture should be light and fluffy. Add flour and milk, just to combine. Make sure there are no lumps in the batter!
With a spatula, gently stir in the vanilla and almond extracts.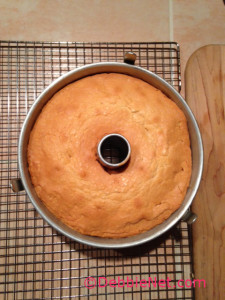 Bake at 300° F. for about 1 hour and 30 minutes. Cool on rack for 10 minutes before removing from tube pan.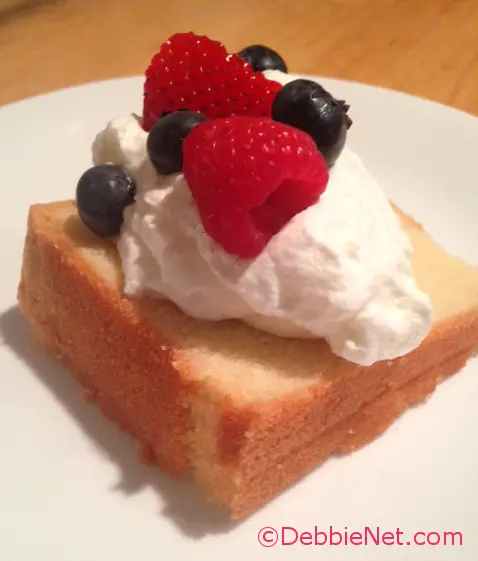 Delicious with whipped cream and fresh berries.
It Really is The World's BEST!
World's Best Pound Cake

,