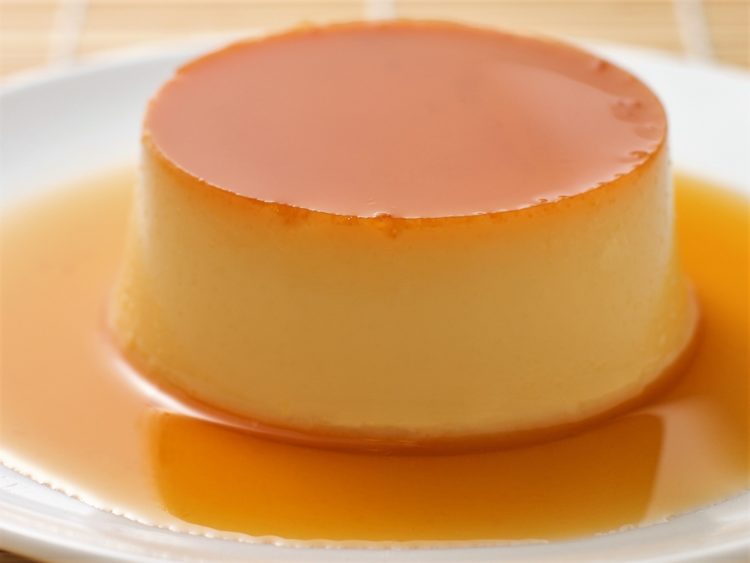 Authentic Spanish Flan
 Smooth and creamy flan is the perfect dessert for just about any occasion.
Spanish Flan is very much like the French version of Creme Caramel, but with slight variations which give it a somewhat different texture and its own unique flavor. Of course, they're both delicious. What's not to like, a syrupy caramel glaze oozing down the sides of a perfectly cooked custard. Definitely perfection! Be sure to try both versions and see if you can choose a favorite!
Ingredients:
1 cup granulated sugar
4 large eggs
1 – 14 oz can sweetened condensed milk
1 – 12 oz can evaporated milk
1 Tbsp vanilla extract
Directions:
Place the sugar in a heavy saucepan and heat over medium-low heat until the sugar completely dissolves and forms a nice golden brown syrup. Carefully pour the hot sugar syrup into the bottom of 6 ramekins (if you want individual desserts), or you can use an 8 or 9-inch round, glass baking dish to make one large flan. Immediately swirl dish to evenly cover bottom with the syrup mixture. It will harden very fast, so work quickly.
Whisk the eggs in a large bowl until well blended. Add the sweetened condensed milk, evaporated milk, and vanilla extract; whisk to combine thoroughly. It's important to make sure that the eggs are fully incorporated into the other ingredients.
Pour the egg and milk mixture over the sugar syrup in the ramekins or baking dish. Cover with foil and place in a hot water bath – place the baking dish inside another oven-proof dish and fill with water until it comes about halfway up the side of the baking dish. Bake in a preheated 350° F oven for approximately 60 minutes; the flan is ready when a knife inserted in the center comes out clean.
Cool completely. When ready to serve, run a knife around edges, then place plate, upside down, over the top of the flan; invert quickly. Gently lift off the baking dish and allow the syrup to run over the sides of the flan.
Preparation time: 10 minute(s)
Cooking time: 1 hour(s)  
5 :  ★★★★★ 67 review(s)
Authentic Spanish Flan

,