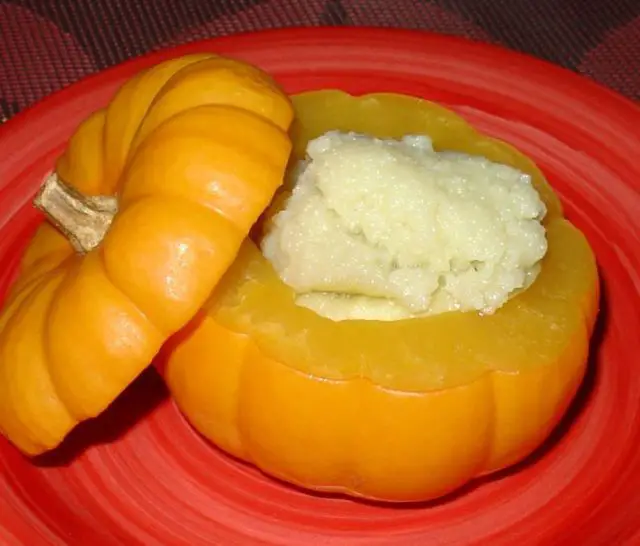 Pumpkin with Coconut Custard
When it comes to pumpkin desserts, this is by far the most popular in my house. Not only do the mini pumpkins make a great presentation, but cooking the custard inside the pumpkin creates a subtle flavor infusion into the coconut custard. This is probably one of the easiest pumpkin recipes you can make; outside of the time it takes to steam the pumpkins, it only takes a few minutes to prepare.
Ingredients:
4 small mini pumpkins or one larger 6 to 7-inch pumpkin
4 eggs
1 cup coconut milk
3/4 cup palm or white sugar
1/4 tsp salt
Directions:
Set up a steamer. Bring water to a full boil while you prepare the pumpkins and custard.
Cut the tops off small pumpkins and clean out seeds and stringy centers. Wipe clean.
Whisk the eggs until well blended. Gently whisk in the coconut milk, sugar, and salt.
Place the pumpkins on the steamer rack, fitting the tops around them for support. Carefully ladle custard into pumpkins, leaving about 1/2 inch head space. The coconut custard will expand as it cooks. If you have any leftover custard, you can steam it in a heat-proof bowl along with the pumpkins.
Cover steamer and steam 30 to 40 minutes, depending on the size of your pumpkins. When done, the coconut custard should be set, and a knife inserted into the custard should come out clean.
Serve warm or chilled.
*** Try using various types of squash. I love this with acorn squash!
Preparation time: 10 minute(s)
Cooking time: 30 minute(s)
Number of servings (yield): 4
5 :  ★★★★★ 32 review(s)
How to Make Asian Pumpkin Custard:
My pumpkins are really small so I'm also using a small Golden Acorn squash (just as delicious). The small pumpkins are the perfect size for dessert and everyone can have their own individual serving. Larger pumpkins can be sliced into quarters before serving.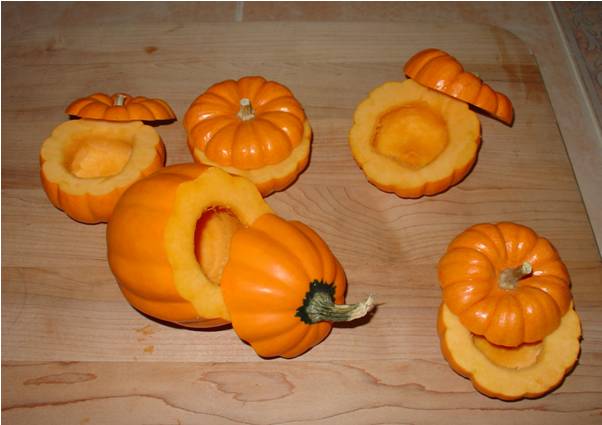 Cut off tops of pumpkins and scoop out seeds.
Whisk together the eggs, coconut milk, sugar, and salt.
Place pumpkins in the steamer with the lids. Ladle the coconut custard into pumpkins and let steam for 30 to 40 minutes, until custard is set and pumpkin is soft.
When filling pumpkins, leave about 1/2″ for expansion. Custard will rise during steaming.
Serve warm or chilled. If you make them ahead of time and want to serve them warm, simple put them in the microwave for a minute or two to reheat.
Pumpkin with Coconut Custard

,