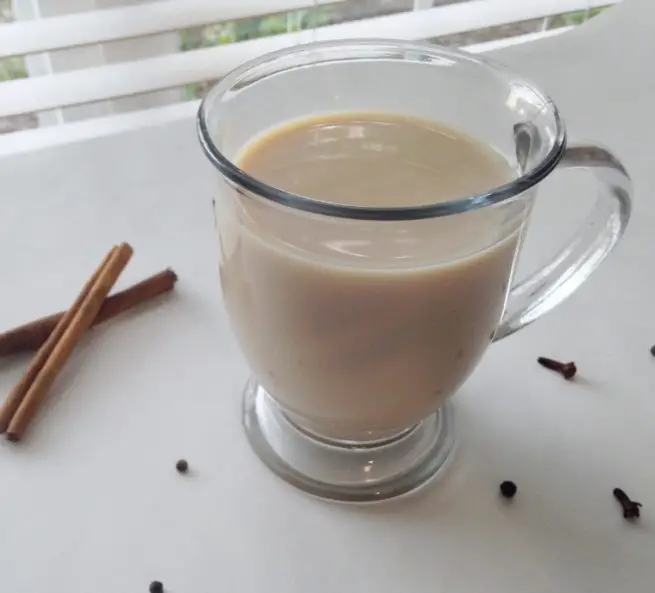 Chai Tea Latte
The perfect chai tea latte recipe. This chai tea latte has a wonderfully smooth taste with a hint of spicy citrus flavors. If you enjoy chai tea, you'll definitely love this easy to make chai tea latte. It's better than any high-priced coffee shop and you can make it at home for just pennies.
Ingredients:
1 c milk
1 c water
1 large orange peel strip, be sure to remove any of the pith
1 cinnamon stick
3 cardamom pods
3 whole cloves
3 whole peppercorns (black)
1 pinch freshly grated nutmeg
1 small slice fresh ginger
4 tsp sugar (I generally use sugar in the raw or turbinado, but white sugar is fine. I've even used piloncillo with great results.)
2 tsp black tea leaves, loose or in a bag (this is a great place to experiment with different flavors – I love the Bavarian Wild Berry Black Tea, it has a nice fruity taste that adds a lot of flavor to this drink).
Directions:
In a small pan, bring the milk, water, spices and sugar (everything except the tea) to a boil. Reduce the heat and let simmer for 15 to 20 minutes.
Add tea and continue simmering for another 5 to 10 minutes depending on how strong you like your tea.
Strain with fine sieve. Serve immediately.
Preparation time: 5 minute(s)
Cooking time: 30 minute(s)
Number of servings (yield): 2
5 :  ★★★★★ 36 review(s)
Microformatting by hRecipe.
Chai tea gets its delicious flavor from an infusion of various spices. These spices can vary, but generally include cardamom, cinnamon, nutmeg, cloves, black peppercorns, and ginger. Other fruity flavors such as orange peel are often added to give the chai tea more depth of flavor. The black tea you choose will also play a big part in the final taste of your chai tea.
Simmer the spices in the hot water and milk for about 20 minutes. Add the black tea and continue simmering for another 5 to 10 minutes.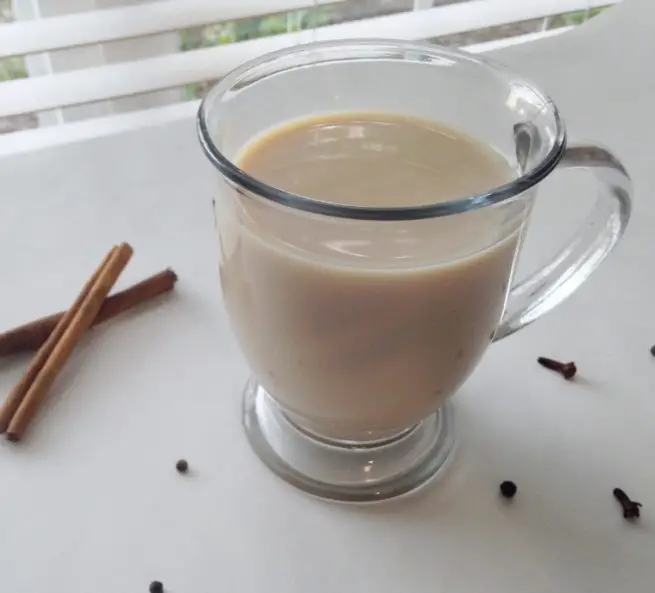 Warm, creamy, and with a hint of spice!
Chai Tea Latte

,