The Best Chocolate Zucchini Bread
My kids are not particularly fussy when it comes to food, but truth be told, zucchini isn't usually on their list of favorite vegetables. Of course, when it's tucked away inside this luscious Chocolate Zucchini Bread, they're definitely huge fans! When I make this bread, I know that by the next day it will all be gone. They love to take it to school and share with their friends. It's always a hit with the kids, but adults will love it too. It's dense and moist with a rich chocolaty flavor that's hard to resist. I generally use a top quality chocolate bar, but you could also use cocoa powder if you prefer.
Ingredients:
2 - 1 ounce squares unsweetened chocolate
3 large eggs
2 cups sugar
1 cup vegetable oil
2 cups grated zucchini (about 2 large zucchinis)
1 teaspoon vanilla extract
2 cups all-purpose flour (set aside 1/4 cup)
1 teaspoon baking soda
1 teaspoon salt
1 teaspoon ground cinnamon
3/4 cup semisweet chocolate chips
Instructions:
Preheat oven to 350˚ F
Lightly grease two 9" x 5" loaf pans and dust with flour.
In a small sauce pan, gently warm chocolate until it is melted; set aside.
In a large bowl, combine the eggs, sugar, oil, zucchini, vanilla and melted chocolate; beat well.
Stir in 1-3/4 cups of the flour, baking soda, salt and ground cinnamon.
Toss the chocolate chips with the remaining 1/4 cup of flour; fold into batter.
Pour the batter into the prepared loaf pans.
Bake for 60 to 70 minutes or until a toothpick comes out clean.
Cool in pan on rack for 5 minutes. Run table knife around each loaf and turn out onto cooling rack. Let cool before cutting.
http://debbienet.com/chocolate-zucchini-bread/
How to Make
Chocolate Zucchini Bread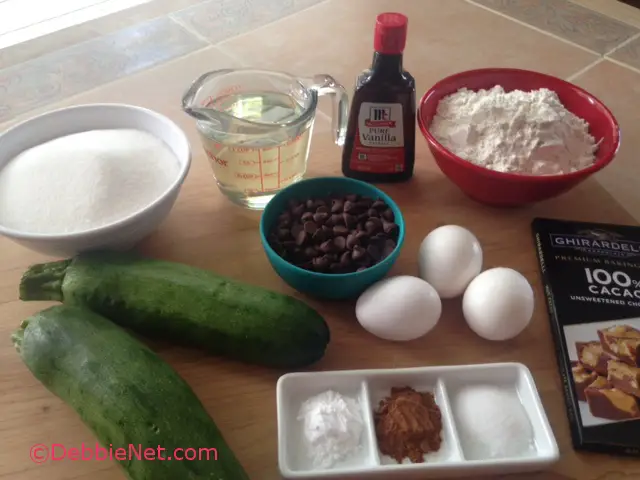 Gather ingredients for Chocolate Zucchini Bread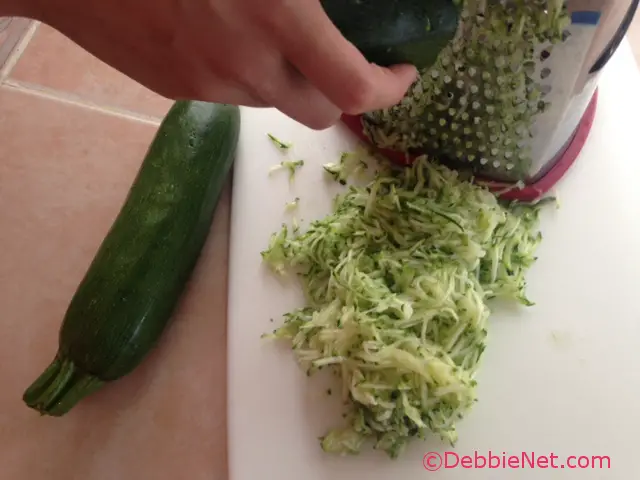 You'll need 2 cups of grated zucchini, that will be about 2 large zucchinis.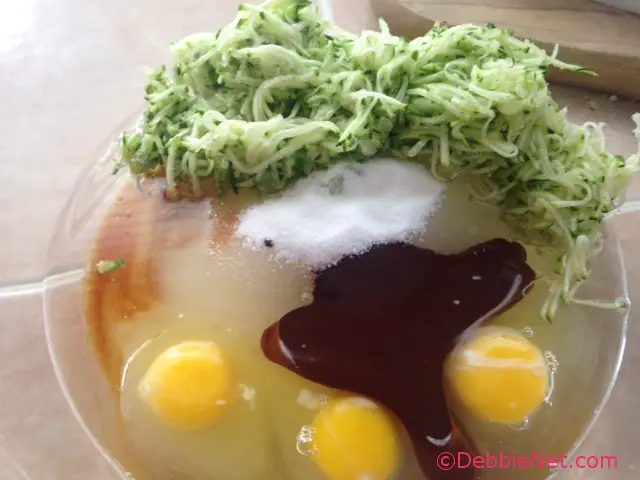 Combine eggs, sugar, vegetable oil, grated zucchini, vanilla extract and melted chocolate. Beat well, then stir in 1-3/4 cups of the flour, baking soda, salt and ground cinnamon.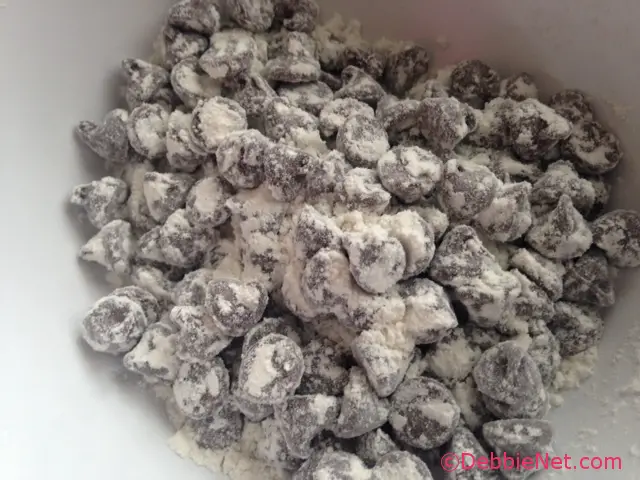 Toss the chocolate chips with the 1/4 cup of reserved flour. This will help keep the chocolate chips from sinking to the bottom of the Chocolate Zucchini Bread as it bakes.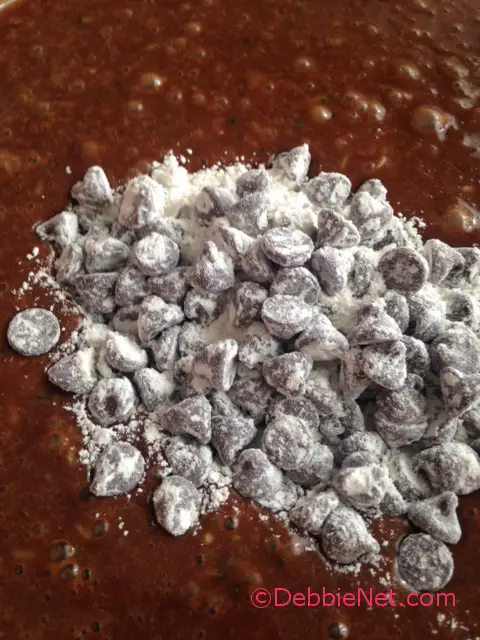 Gently fold the chocolate chips into the batter.
Pour into two greased and floured loaf pans. Bake at 350˚ F for 60 to 70 minutes or until toothpick comes out clean when tested in center of loaf.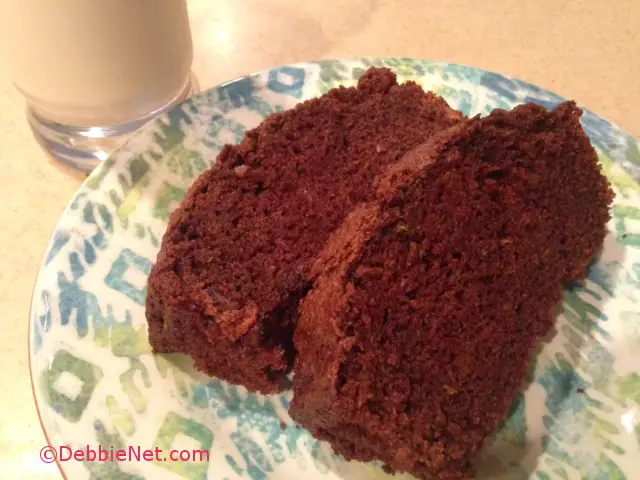 Rich, Moist & Chocolaty – the Perfect Zucchini Bread!
The recipe makes 2 loaves of bread, which is great because you're going to be glad you have that second loaf. This delicious bread will easily keep for several days if stored in an airtight container. Of course, chances are that it will never last that long! It really is that good.
Chocolate Zucchini Bread

,