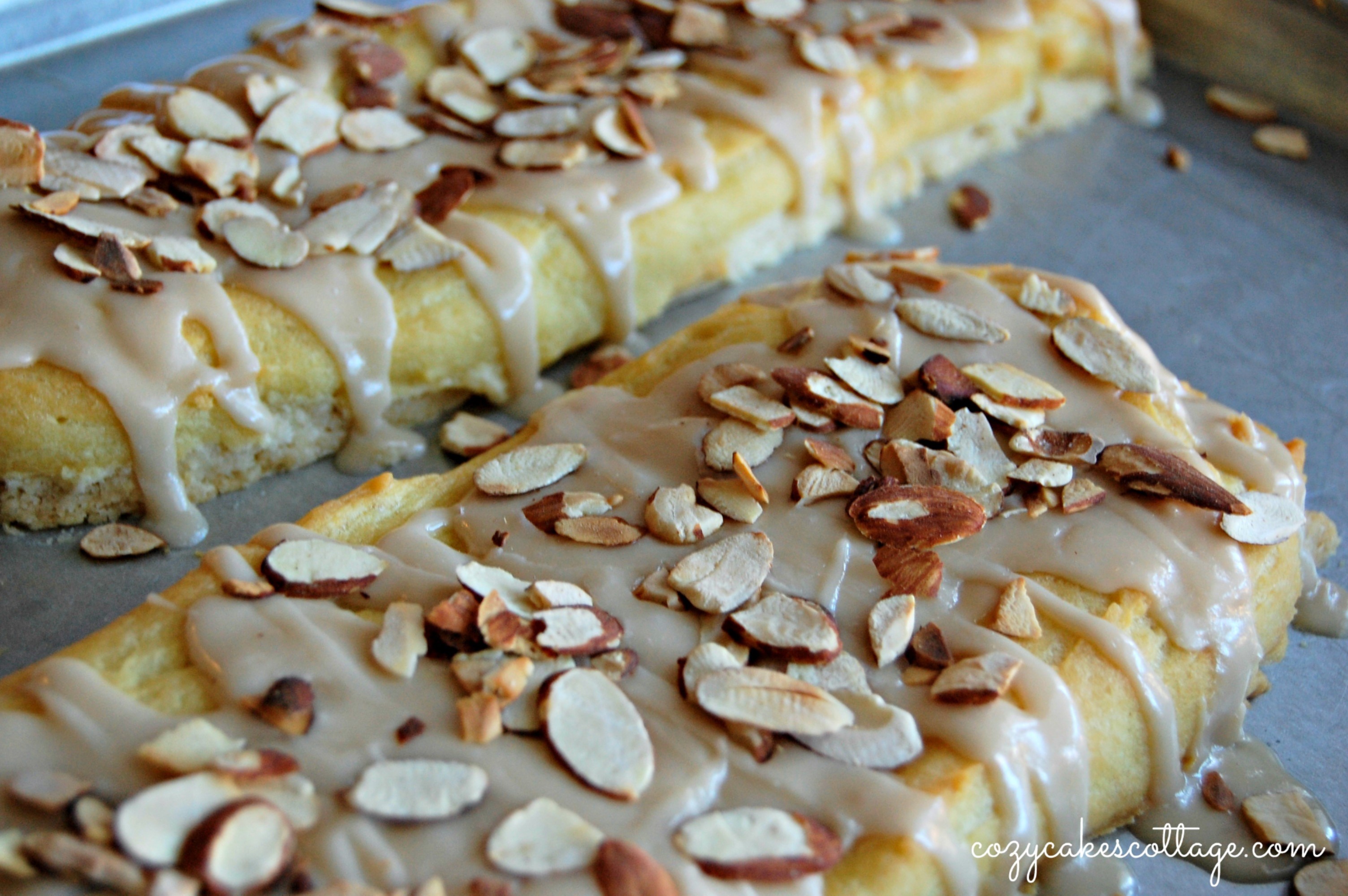 Danish Puff Pastry
This delicious puff pastry is fast and easy to make, but it looks and tastes like you spent hours. It bakes up into a wonderfully flaky pastry base that is similar to a shortbread and the creamy almond filling is scrumptious. Top this Danish puff Pastry with some icing and sliced almonds and you have the perfect treat for breakfast or any time of the day. You'll love how easy this fail-proof recipe is and no one will believe it only took 10 minutes.
Ingredients:
1 cup butter, divided (no substitutions)
2 cups flour, divided
2 tsp very cold (iced) water
1 cup water
2-1/2 tsp almond extract (not flavoring)
3 eggs
Icing:
2 cups powdered sugar, sifted
1 Tbsp butter
2 Tbsp milk
1 tsp pure vanilla extract
Sliced almonds
Directions:
Cut 1/2 cup of the butter into 1 cup of flour until the mixture looks like coarse meal. Sprinkle the flour mixture with the 2 tsp of very cold water and toss until the dough comes together and starts to form a ball. Divide the dough into two equal pieces and using buttered hands spread each ball into an oblong 3″ x 12″ rectangle on an ungreased baking sheet.
Place 1 cup of water and the remaining 1/2 cup of butter into a large saucepan. Bring to a boil; remove pan from heat and stir in the almond extract. Stir in the remaining 1 cup of flour. Beat the eggs into the mixture, one at a time; incorporating well after each addition. Spread the mixture evenly over the two pastry rectangles. Bake at 375° F for 25 to 30 minutes. Cool 5 minutes before drizzling with icing; then top with sliced almonds
Icing:
Cream together the butter and powdered sugar and butter. Add milk and vanilla and beat until smooth. Place icing into quart-size ziplock bag and seal. Snip a very small corner off the edge of the bag. Drizzle icing across pastry.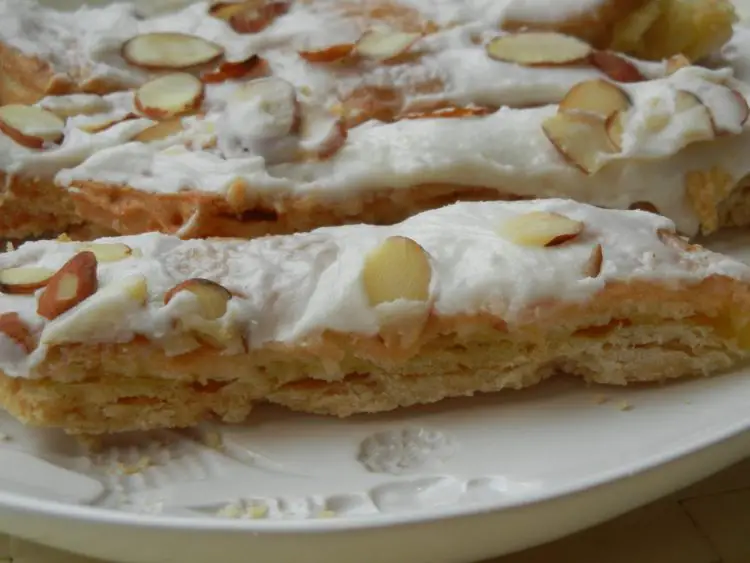 Flaky Danish Puff Pastry with Almonds
Danish Puff Pastry

,