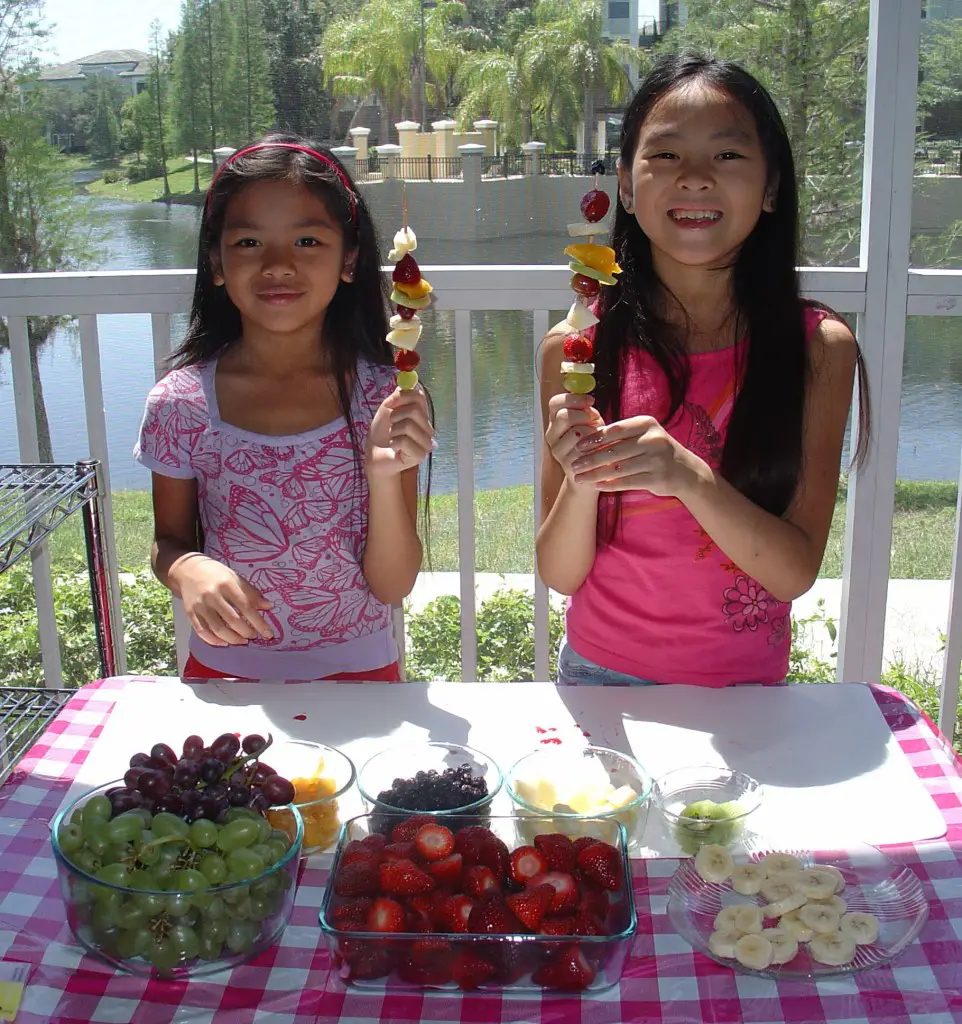 Fresh Fruit Kabobs
Fresh Fruit Kabobs
Are you looking for a fun after school treat for the kids? Getting them to eat healthy doesn't have to be difficult. This is especially true when you get them involved in preparing their own foods. Of course, these fruit kabobs will definitely be a hit, but it doesn't have to end there. Whether you're making zoodles, a salad, or roasted beets, when you include your children in preparing their meals and snacks, they'll be much more interested in giving new foods a try.
Of course, placing some fresh fruit, skewers, and a yummy yogurt dip on the table will certainly get the kids interested. This is a quick and easy activity that the kids will enjoy. Best of all, they'll be eating healthy at the same time. Try this for an after school snack, family dessert, or even on a warm summer afternoon. Anytime is perfect when you're making food with kids.
Assorted fresh fruits served on a bamboo skewer with a yogurt dip.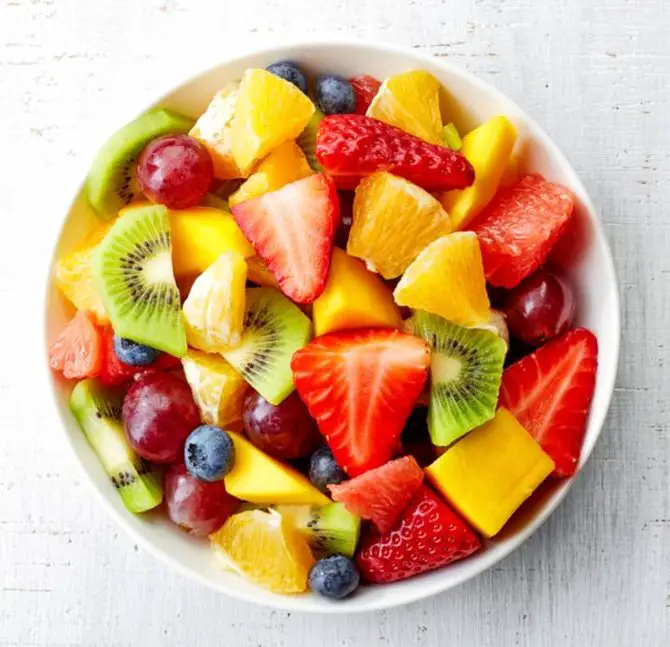 Fresh Fruit
No Complicated Ingredients
All you need:
Assorted fresh fruit
Fresh lemon juice or Fruit Fresh*
Bamboo Skewers
Your favorite yogurt for dipping, optional
Directions:
Prepare fruit by cutting it into bite size pieces. Apples and bananas may begin turning brown from oxidation; they should be sprinkled with lemon juice or Fruit Fresh so they don't discolor. Also, hard fruits such as apples tend to split when skewered, so keep the pieces big enough to easily accommodate the skewer. Arrange fruit on bamboo skewers in an attractive pattern. Serve with your favorite yogurt for dipping, if desired.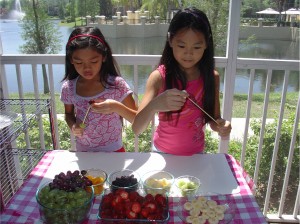 Quick Notes:
*Fruit Fresh is a powdered ascorbic acid blend that can be sprinkled on fruit to prevent browning. It's great for fruit salads, kabobs or fruit platters. If you prefer, you can also toss freshly cut fruit with a little lemon or lime juice to keep it from browning.
Fresh Fruit Kabobs

,