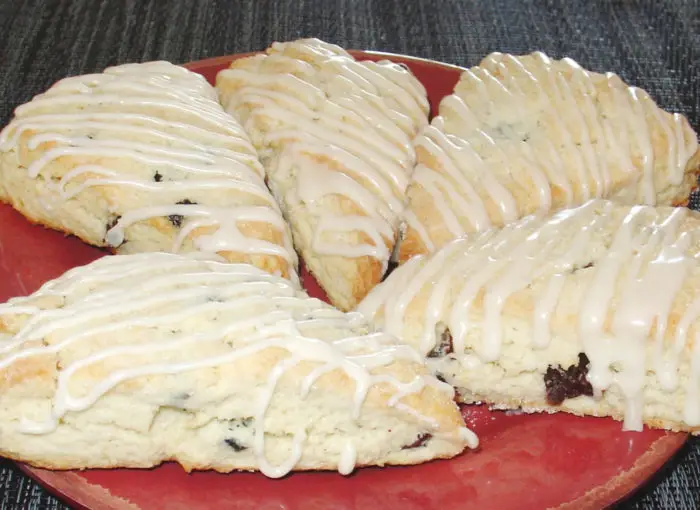 Perfect Homemade Scones
I love scones and this recipe is at the top of my list of favorites. It makes a delectable scone every time and it can be used as a base for making any number of varieties. I've tried a lot of scone recipes, but none come close to the perfect crumble and texture of these tasty scones. Enjoy one of these delectable homemade scones for breakfast or with an afternoon cup of tea. They're perfect any time of the day.
Ingredients:
Scones:
2 cups flour
1/3 cup sugar
1 tsp baking powder
1/4 tsp baking soda
1/2 tsp salt
8 Tbsp (1 stick) unsalted butter, frozen
1/2 cup raisins, currants or your favorite dried fruit (if using apricots or other types of dried fruit, be sure to chop them until they are about the size of a plump raisin.
1/2 cup sour cream
1 large egg
1 Tbsp sugar to sprinkle on the top
Icing:
1 cup powdered sugar
1 tsp butter, softened
1 – 2 Tbsp milk
1/2 tsp vanilla or almond extract
Directions:
Preheat oven to 400° F.
In a large bowl, whisk together flour, sugar, baking powder, baking soda, and salt.
Using the large holes of a box grater, grate the frozen butter into the flour mixture. With your fingers, gently coat grated butter with flour and work together until the mixture looks like coarse crumbs. Be careful to not completely work in the butter, these little pieces of butter are what will give the scone its nice texture. Stir in raisins or dried fruit.
In a small bowl, combine sour cream and egg; whisk until smooth.
With a fork, stir the sour cream mixture into the butter/flour mixture until the dough begins to form large clumps. Use your hands to gently press the dough together and form a ball. The dough will be sticky at first, but as you gently press it into a ball it will come together.
Place dough on a lightly floured work surface and pat into an 8 inch circle. The dough should be about 3/4-inch thick. Using a long sharp knife, cut the dough into 8 equal triangles. Sprinkle evenly with 1 Tbsp of sugar.
Cover a baking sheet with parchment paper and place the scone triangles on the paper about 1-inch apart.
Bake for 15 to 17 minutes or until golden brown. Ice scones if desired.
Add all ingredients into a small bowl and stir until smooth. Place into a ziptop baggie and seal; snip a very small corner off the bottom of the bag and carefully drizzle icing over the scones.
Preparation time: 15 minute(s)
Cooking time: 15 minute(s)
Number of servings (yield): 8
5 :  ★★★★★ 47 review(s)
Variations:
The variations you can make with this scone recipe are almost endless. We love blueberry, cranberry-orange, lemon poppy seed, and vanilla bean scones, but one of my family's all-time favorites are cherry-almond scones. Simply substitute 1/2 c coarsely chopped dried cherries for the raisins; add 1/2 tsp almond extract to the egg and sour cream mixture, and 1/4 to 1/2 tsp almond extract to the icing (depending on how much almond flavor you like).
Experiment with your favorite flavors. In fact, scones are a great base for savory ingredients as well. Try cutting some ham into very small dice. Add a handful of grated cheddar into the flour mixture. Toss thoroughly to coat the cheese before adding the egg mixture, then stir in the diced ham. Savory scones make an excellent lunch box item, or after school snack.
How to Make Homemade Scones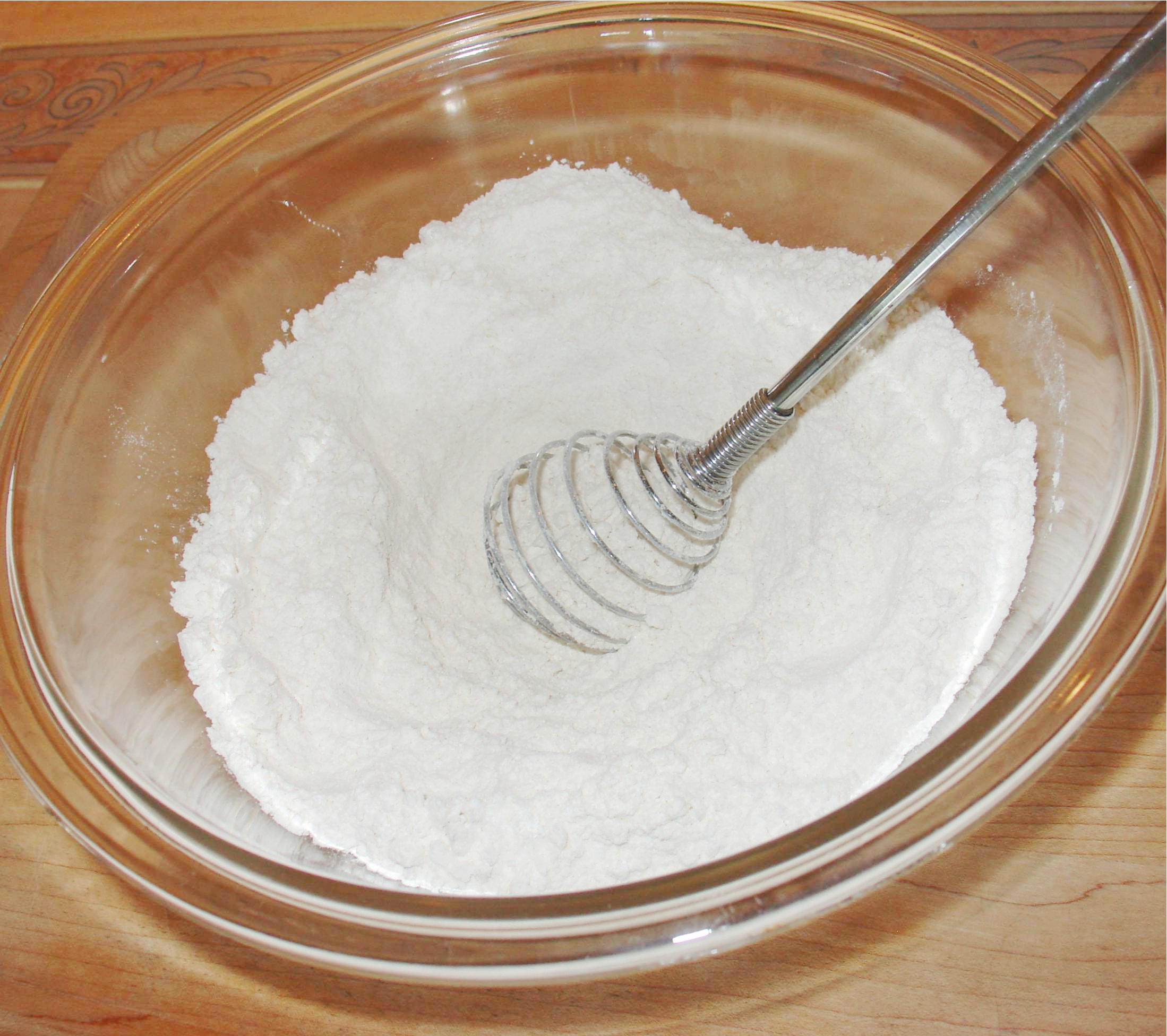 Make sure the dry ingredients are mixed together thoroughly.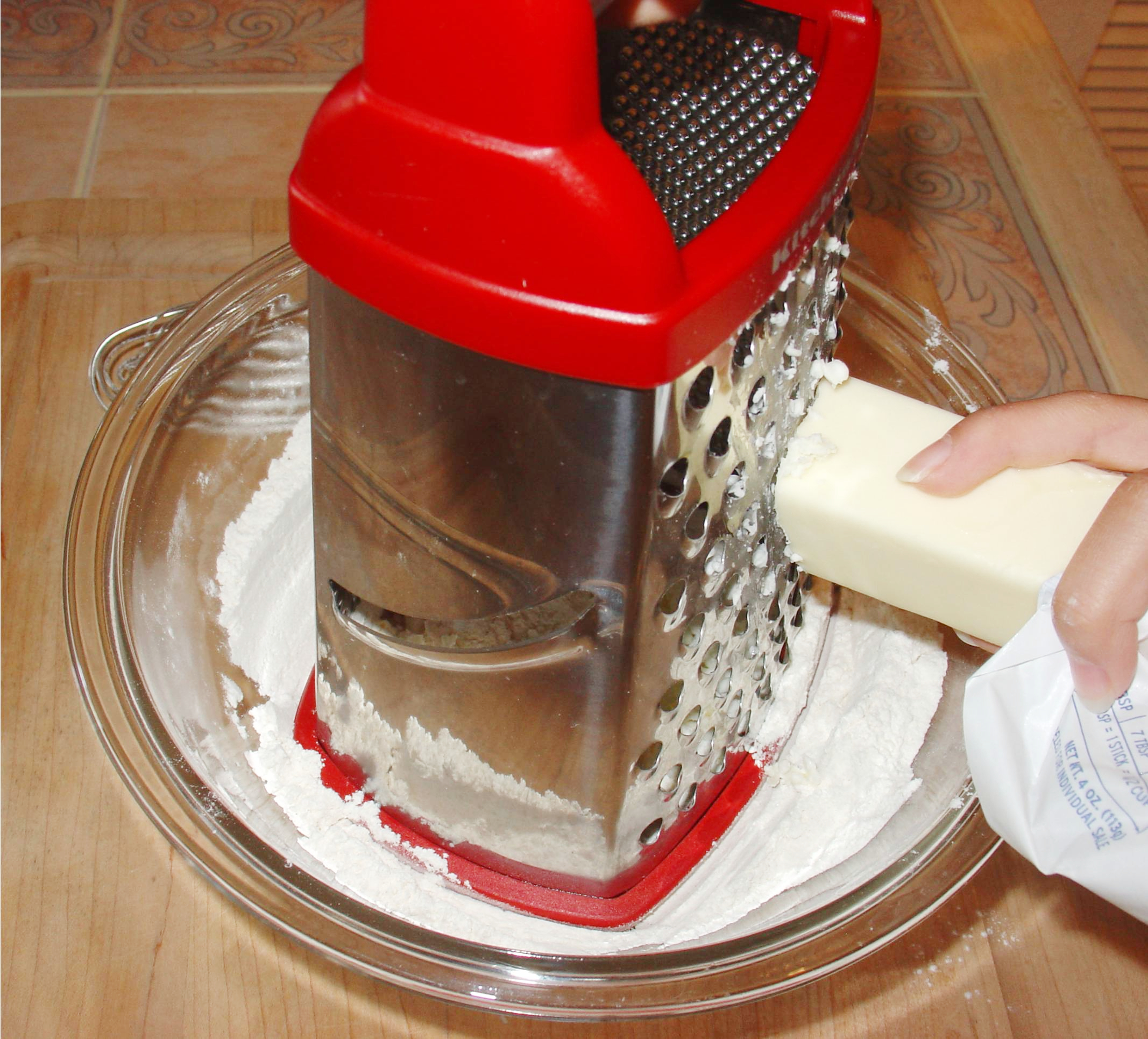 This is a crucial step. It's important to make sure that those little bits of butter are all coated in flour. This will help keep your scones nice and tender.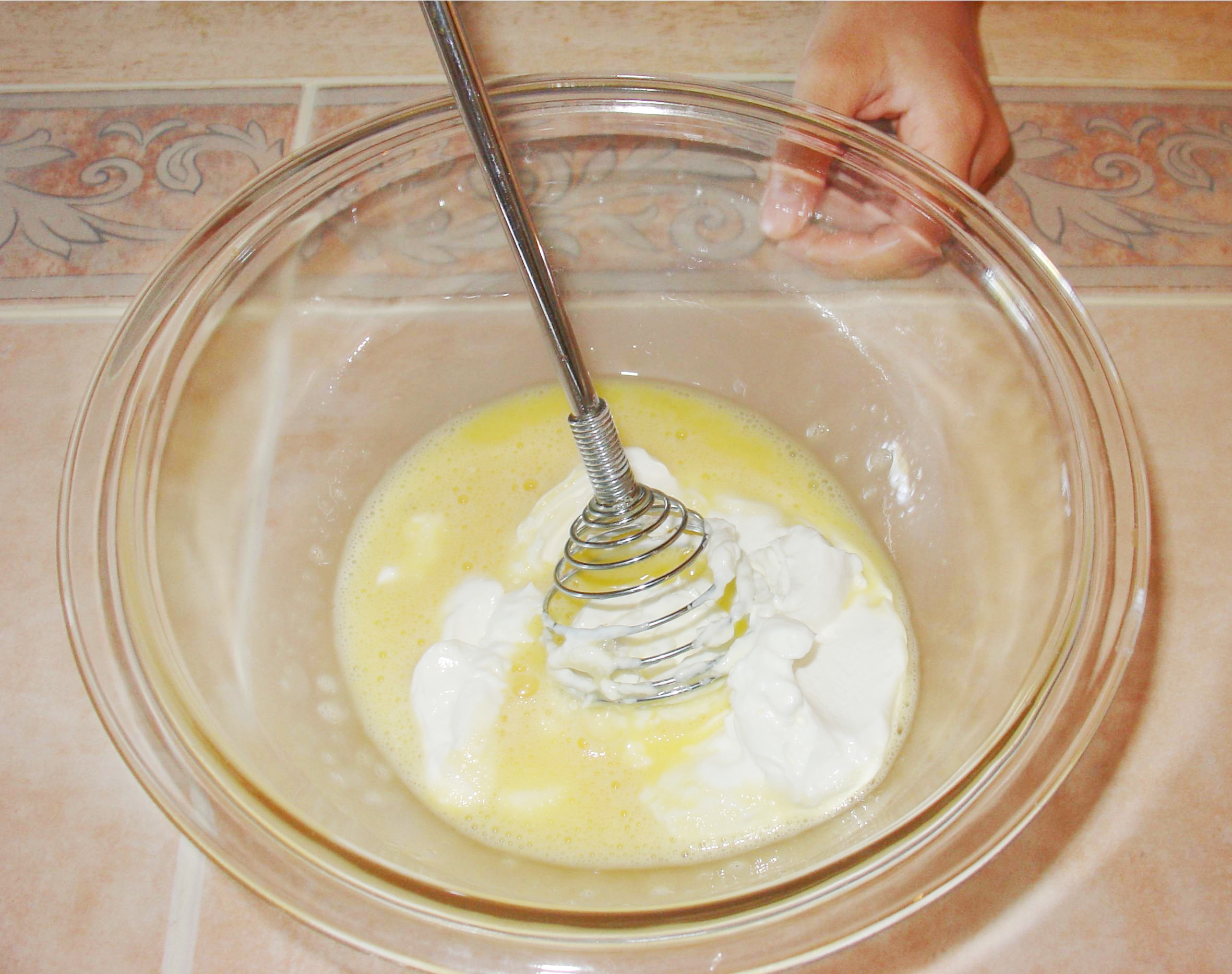 Whisk the egg and sour cream together until smooth.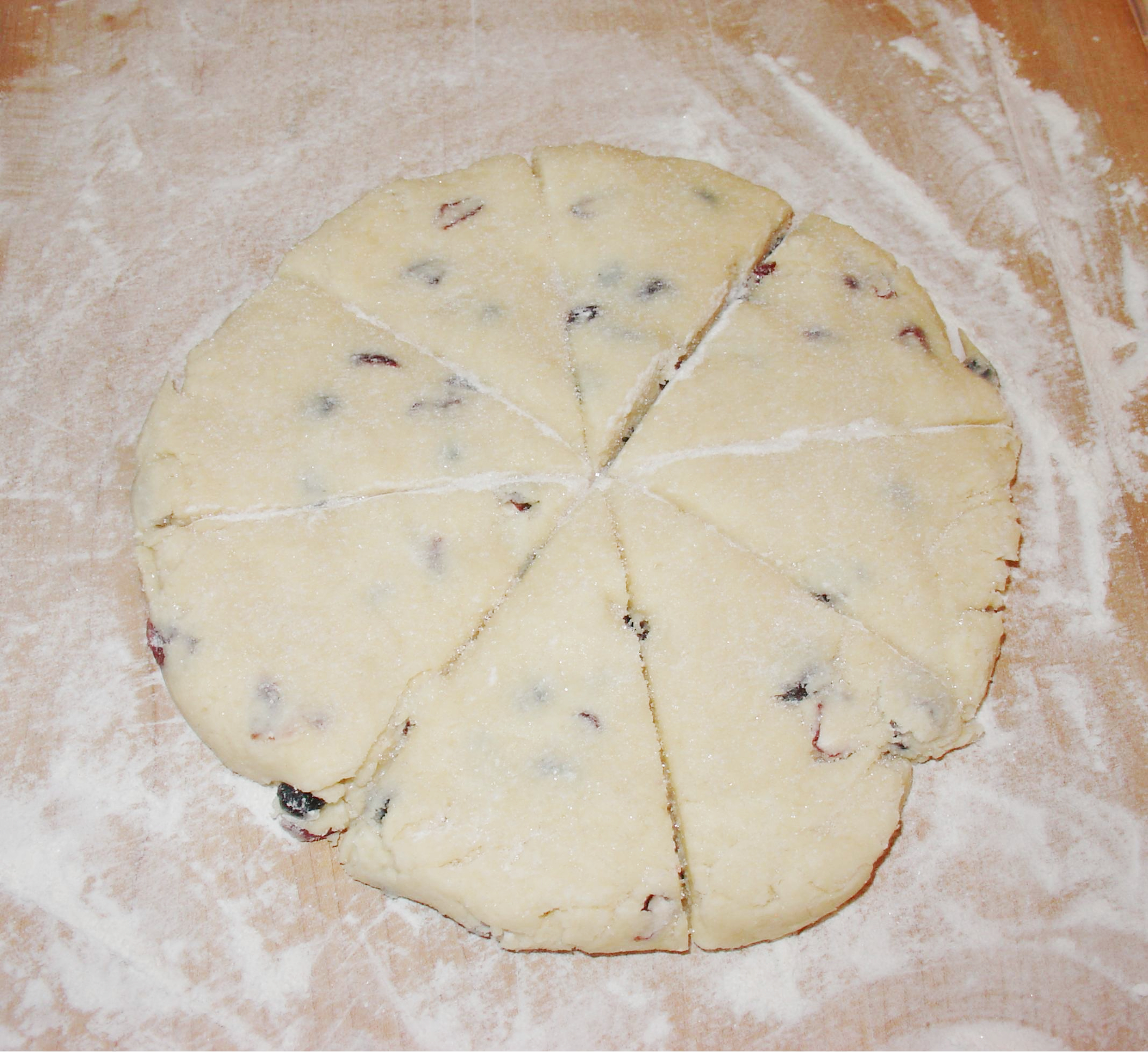 Gently press dough into an 8-inch circle and use a long, sharp knife to cut into 8 equal triangles.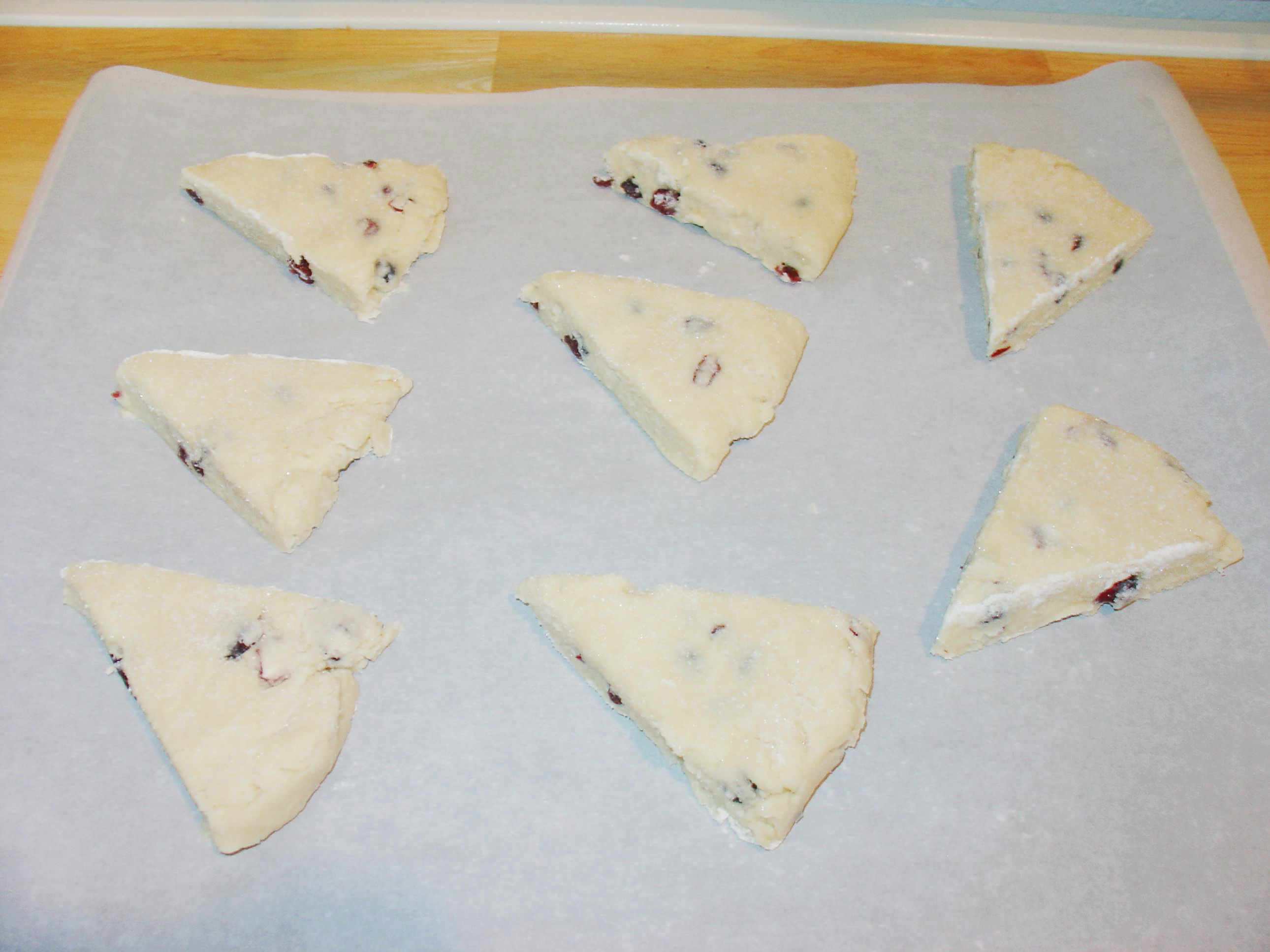 Bake scones on a baking sheet covered with parchment paper.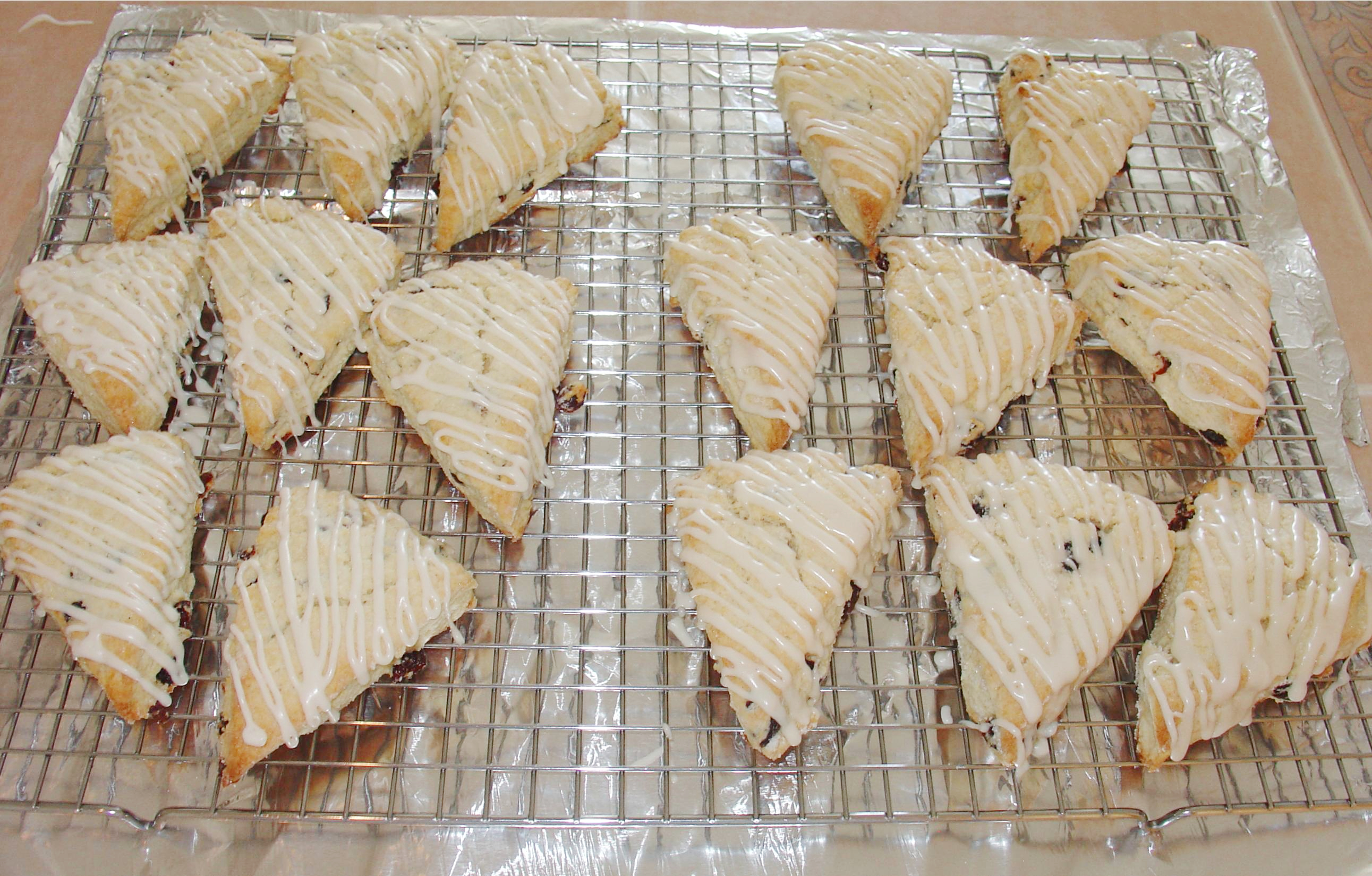 Here we've made blueberry scones on the left and cherry-almond scones on the right.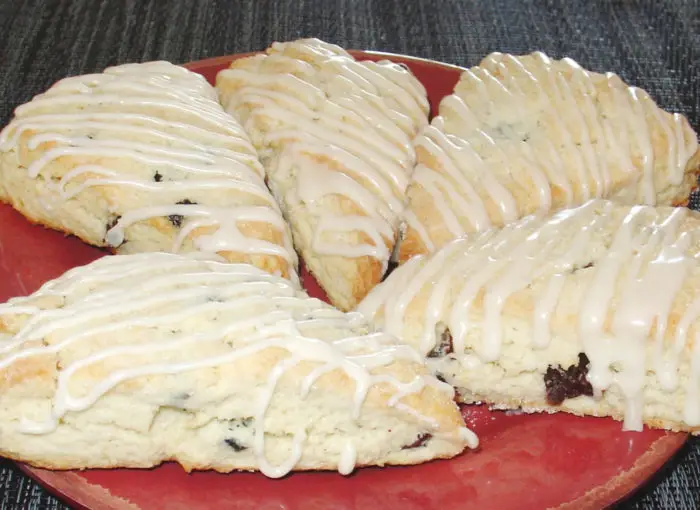 Homemade Scones are Easy to Make!
Perfect Scones

,