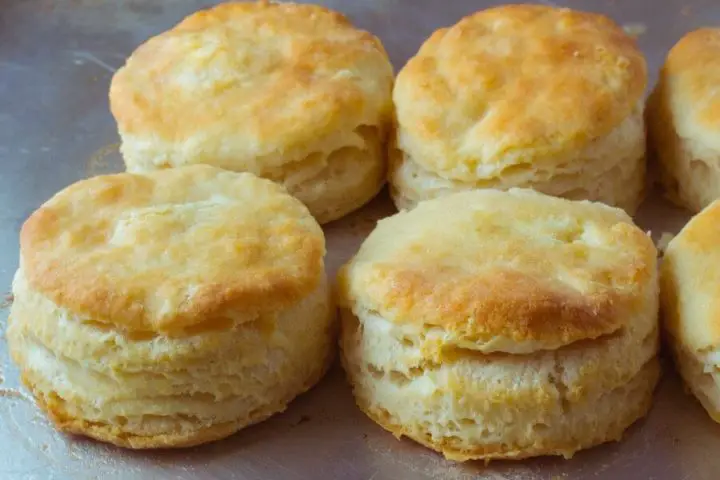 Homemade Biscuits
Everyone loves homemade biscuits, especially when they're fresh from the oven. Whether you serve these biscuits with a traditional southern breakfast, with butter and jam or even as a snack, this quick and easy biscuit recipe will be a winner every time! A gentle touch and a few simple steps are all you need to create delicious biscuits.
Ingredients:
2 cups flour flour
1 Tbsp baking powder
1 tsp salt
1 Tbsp sugar
1/3 cup shortening
3/4 to 1 cup milk
Directions:
Preheat oven to 425° F and place rack in center of oven.
In a large bowl, whisk the dry ingredients together thoroughly.
Cut in the shortening until mixture resembles coarse crumbs. You can use a pastry blender, two knives, or your finger tips. I prefer to use my fingers, but if you do this be sure you work carefully. It's important to make sure that the shortening is cold and that it doesn't start melting from the heat of your fingers. Those tiny pieces of shortening will give your biscuits their light and flaky texture.
Stir in enough milk so that the dough starts to pull away from the side of the bowl. Turn the mixture out onto a lightly floured board and knead a couple of times, just to bring dough together.
Gently pat dough to a 1-inch thickness. Using a biscuit cutter or glass, dipped in flour, cut out biscuits. Dust excess flour from biscuits and place on an ungreased baking sheet.
Gently gather dough scraps and roll or press into a 1-inch thickness, then cut more biscuits. When re-rolling scraps be sure to handle the dough gently and work it as little as possible. The more you knead the dough and the more flour you work into it, the tougher your biscuits will be.
Bake the biscuits in a preheated 425° F oven for approximately 15 minutes, or until golden brown. Immediately remove from baking sheet. Serve warm.
Perfect with jam, butter or honey!
Be sure to try the amazing southern breakfast tradition of biscuits with sausage gravy. This easy biscuit recipe gives you a light and fluffy biscuit that is incredible topped with a peppery sausage or counry gravy!
Preparation time: 15 minute(s)
Cooking time: 15 minute(s)
Number of servings (yield): 6
5 :  ★★★★★ 102 review(s)
How to Make Light and Flaky Homemade Biscuits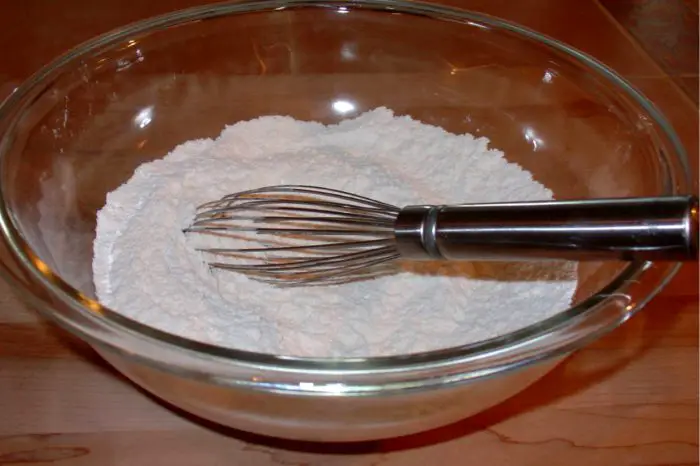 Thoroughly combine the dry ingredients before cutting in the cold shortening. This ensures your biscuits turn out light and flaky.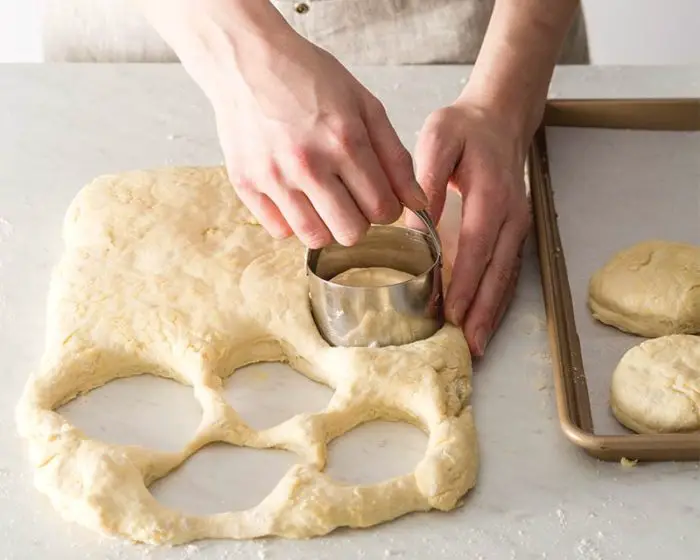 Once the dough starts to come together and pull away from the sides of the bowl, turn it out onto a floured bread board. Gather gently and knead only a couple of times so the dough will hold together. Use your hands to gently flatten the dough to a 1-inch thickness, then cut out biscuits with a biscuit cutter.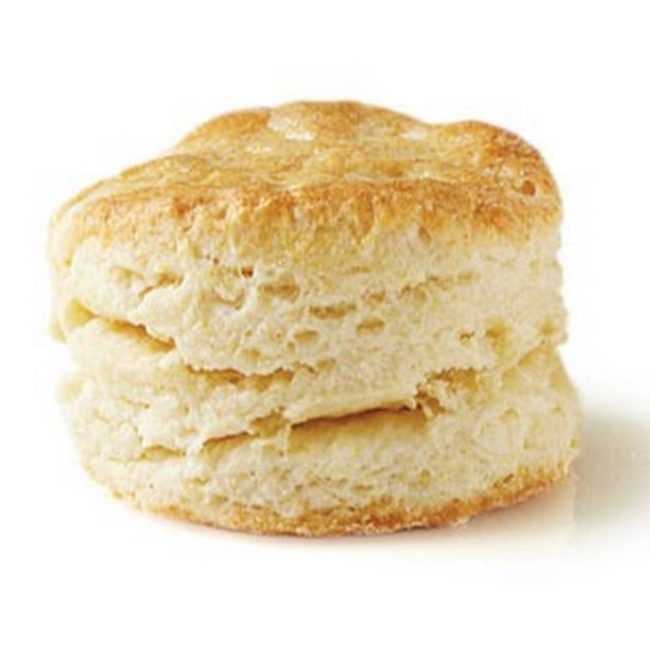 Enjoy warm with a slathering of butter and a drizzle of honey. These biscuits are also amazing with your favorite jam or country gravy. However you serve them, they'll be the perfect start to your day!
Homemade Biscuits

,