Our Famous Baked Spaghetti
Baked Spaghetti has definitely become one of my family's favorite dishes. While this might not be as famous as a rock star or MLB player, it's certainly famous with my friends or family. I love it because it comes together so quickly! It's delicious and satisfying, perfect for a fast dinner during the week or a relaxing dinner on the weekend. Baked Spaghetti is also great for a pot luck or buffet, it's always a crowd pleaser.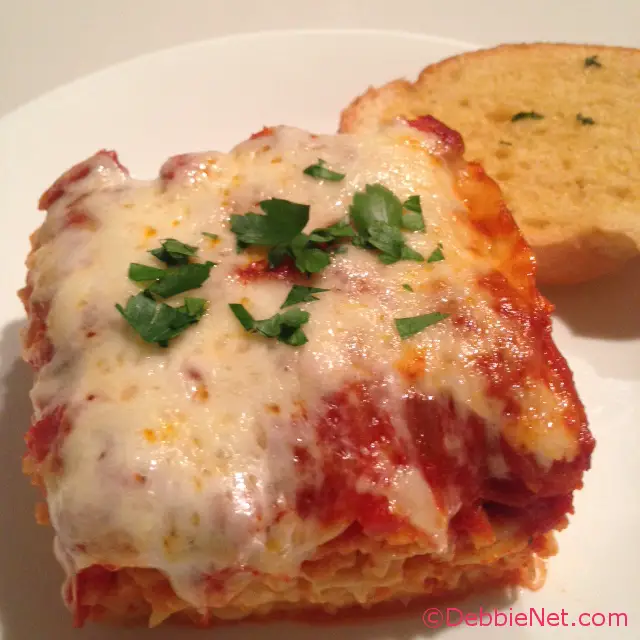 Ingredients:
8 oz uncooked spaghetti, broken into thirds
1 egg
1/2 cup milk
1/2 teaspoon salt
1/2 pound ground beef
1/2 pound bulk Italian sausage or your favorite sausage links
1 small onion, diced
1 - 14 oz. jar meatless spaghetti sauce
1 - 8 oz. can tomato sauce
1 teaspoon oregano
8 ounces Mozzarella cheese, shredded
Instructions:
Preheat oven to 350° F.
Cook spaghetti in salted water, according to package directions. Cook until pasta is al dente.
While spaghetti is cooking: In a large bowl, beat together egg, milk and salt.
Drain the spaghetti and add to egg mixture; toss to coat. Transfer spaghetti to a greased 13" x 9" baking dish.
In a large skillet, cook ground beef, sausage and onion over medium heat until meat is no longer pink; drain.
Add spaghetti sauce, tomato sauce and oregano to meat and onion mixture. Stir to combine and heat through. Spoon sauce over the spaghetti mixture in baking dish.
Bake uncovered for 20 minutes. Sprinkle with the shredded Mozzarella cheese. Bake an additional 10 minutes or until cheese is melted. Remove from oven and let stand 10 minutes before serving.
Notes
When I take the baked spaghetti out of the oven, I use that 10 minute period that the dish as to rest in order to bake some garlic bread and put together a quick salad. Dinner will be ready in no time with this easy dish!
http://debbienet.com/baked-spaghetti/
How to Make Baked Spaghetti
This recipe is so easy to adapt to your family's preferences. We've made it using meatballs (sliced in half and placed over the pasta before adding the sauce). Many times we leave out the sausage and use only ground beef; but, our absolute favorite way to make it is to add sliced New Orleans sausage (by Johnsonville). If you like green pepper, you can saute that in with the onion and meat or add some sliced, cooked mushrooms to the sauce before pouring it over the cooked spaghetti. The possibilities are almost unlimited. You can make it to suit your own family, and it will become your very own Famous Baked Spaghetti!
This recipe also freezes very well. Simply assemble the dish and let it cool, but leave off the cheese and don't bake it. Cover and freeze. To bake, let it sit overnight in the refrigerator, so it can partially thaw. Take it out of the refrigerator about 30 to 45 minutes before baking. Preheat the oven to 350˚ F. Bake for about 20 minutes or until it's hot; remove from oven and sprinkle with grated Mozzarella cheese. Bake an additional 10 minutes until the cheese is melted and the internal temperature has reached 165˚ F. Remove from oven and let sit for 10 minutes before serving.
Baked Spaghetti

,