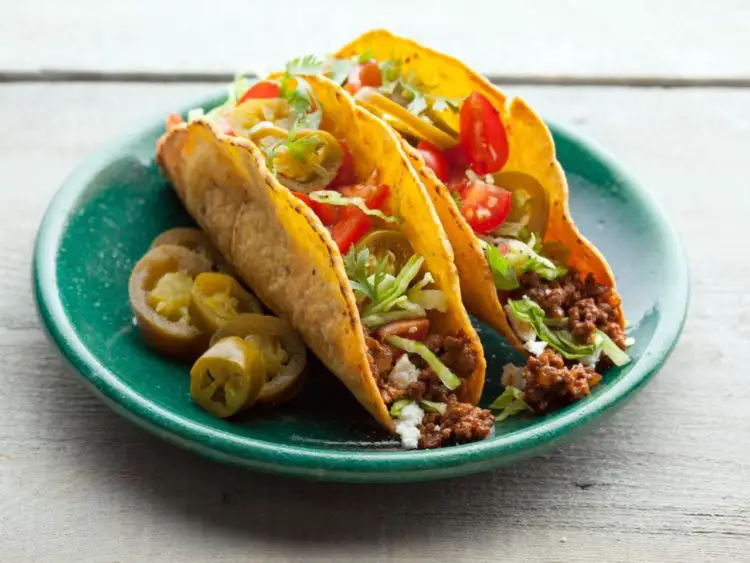 Perfectly Seasoned Beef Tacos
Whether you like your tacos hard or soft, with the works or with minimal toppings, the real star in this traditional Mexican meal is the meat. Without a taco meat that is perfectly seasoned, your beef tacos will be bland. Sure, you can add lettuce, salsa, and jalapenos, but there's not way to disguise that bland meat sitting at the bottom of your taco. Fortunately, with the right seasoning and some of your favorite toppings and side dishes, you'll be set for your very own Mexican fiesta!
If you're like most people, a weekly taco feast is something you look forward to. Let's face it, there's a reason this popular Mexican staple has gained such a prominent place in our lives that it has earned it's own day - Taco Tuesday. Of course, even if you aren't serving them on a Tuesday, tacos are always a hit with both kids and adults.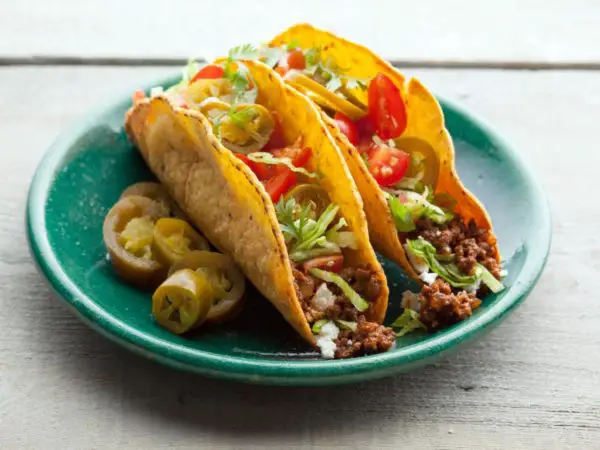 1

lb

ground beef

1/2

Tbsp

flour

3

Tbsp

Taco Seasoning Mix

2/3

cup

water
1

lb

ground beef

1/2

Tbsp

flour

3

Tbsp

Taco Seasoning Mix

2/3

cup

water
Cook ground beef in large skillet over medium heat until it is no longer pink; break the meat up into small chunks as it's cooking. Drain and return to skillet.

Sprinkle the flour over the cooked beef. Stir in and continue cooking for a minute or two. Stir in Taco Seasoning Mix. Slowly add water. Bring to a boil; reduce heat and simmer for about 5 minutes.

Use seasoned ground beef to fill corn or flour tortillas. Add shredded lettuce, cheese, chopped tomato, salsa, sour cream, or jalapenos, as desired. Serve with Refried Beans and Mexican Rice.
Homemade Taco Seasoning Mix is easy to make and you can avoid all of those ingredients that don't belong in a great tasting taco.
Seasoned Beef Tacos

,