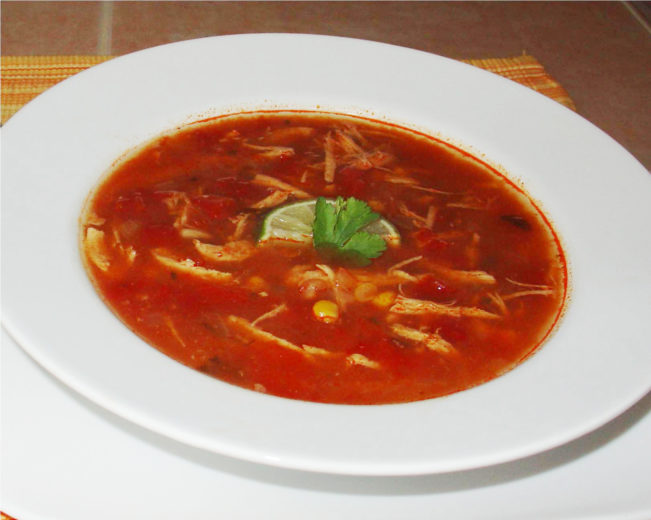 Chicken Tortilla Soup – Slow Cooker
This is one of my favorite slow cooker recipes. I have tried a lot of Chicken Tortilla Soup recipes, but this slow cooker version is not only easy, it is the best!
Ingredients:
1 lb chicken, cooked*, raw or frozen
1 – 10 oz package frozen corn
1 – 15 oz can crushed tomatoes
1 – 10 oz can enchilada sauce
1 – 4 oz can chopped green chile peppers
1 medium onion, chopped
1 – 15 oz can chicken broth
1 Tbsp chopped fresh cilantro
1 tsp chili powder
1 tsp cumin
1 tsp salt
1/4 tsp black pepper
1 bay leaf
8 corn tortillas
vegetable oil
kosher salt
lime, optional
avocado, optional
Directions:
Place everything in the slow cooker, except the corn tortillas and oil. Stir well to combine. Cover.
Cook on low for 6 to 8 hours or on high for 3 to 4 hours.
Preheat oven to 400° F.
Lightly brush oil on both sides of corn tortillas. Cut into strips about 1/2″ wide and spread evenly on a baking sheet. Bake about 10 minutes or until crisp. Remove from oven and immediately sprinkle with a little kosher salt.
To serve soup:
Remove the bay leaf. Ladle soup into bowls and top with crispy tortilla strips.
Serve with lime and slice avocado, if desired.
*If you're using cooked chicken, shred with two forks before adding to the slow cooker.
Raw or frozen chicken can be added directly to the pot with the other ingredients. After two or three hours, remove the chicken; shred with two forks, then place it back in the slow cooker and continue cooking with the rest of the ingredients.
Preparation time: 5 minute(s)
Cooking time: 3 to 8 hours in the slow cooker

Number of servings (yield): 8
5 :  ★★★★★ 32 review(s)
Best Chicken Tortilla Soup Recipe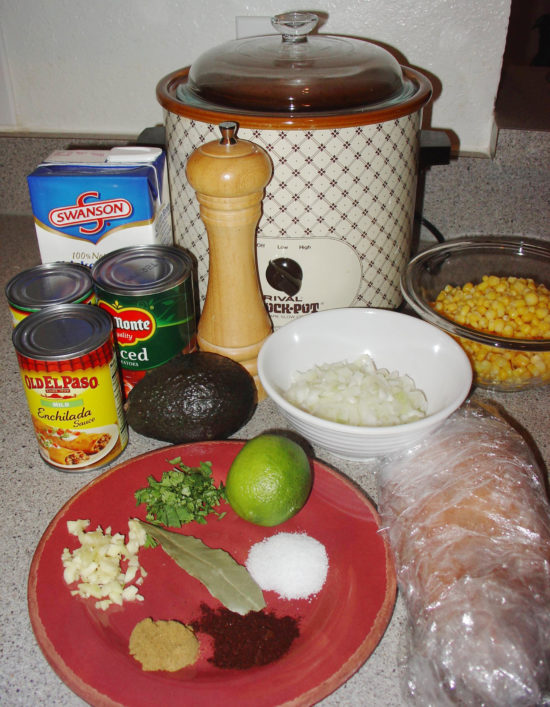 The list of ingredient list for this Chicken Tortilla Soup might seem a bit long, but they are things we usually have on hand. It's also quick and easy to assemble everything because it is simply a matter of adding everything to the slow cooker. Once you put everything into your slow cooker, you can relax and let it do all the work.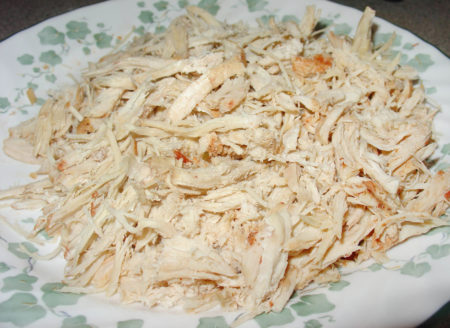 Add shredded cooked chicken to the tortilla soup or you can start with raw chicken and let it cook in the broth. If you use raw or even frozen chicken, remove it after a couple of hours and shred it. Then, place it back in the slow cooker to continue simmering with the rest of the ingredients.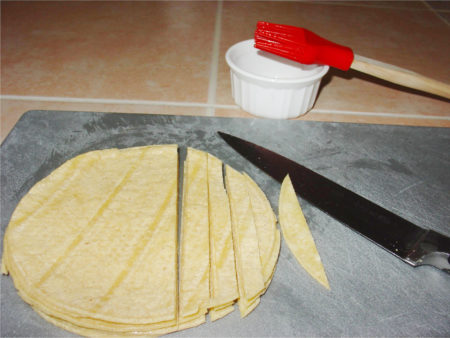 Brush tortillas on both sides with a little oil, then cut into strips.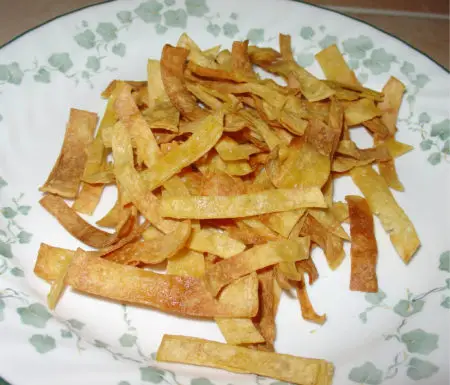 Bake the tortilla strips in a 400° F oven until crispy.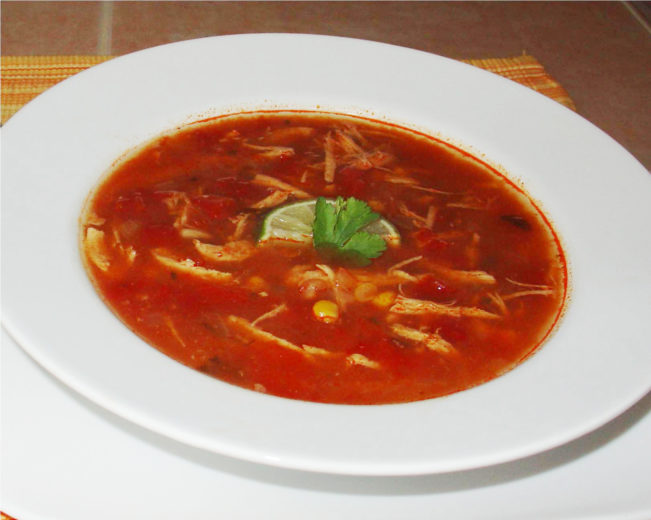 Serve Chicken Tortilla Soup with lime wedges, sliced avocado and crispy tortilla strips.
Chicken Tortilla Soup - Slow Cooker

,