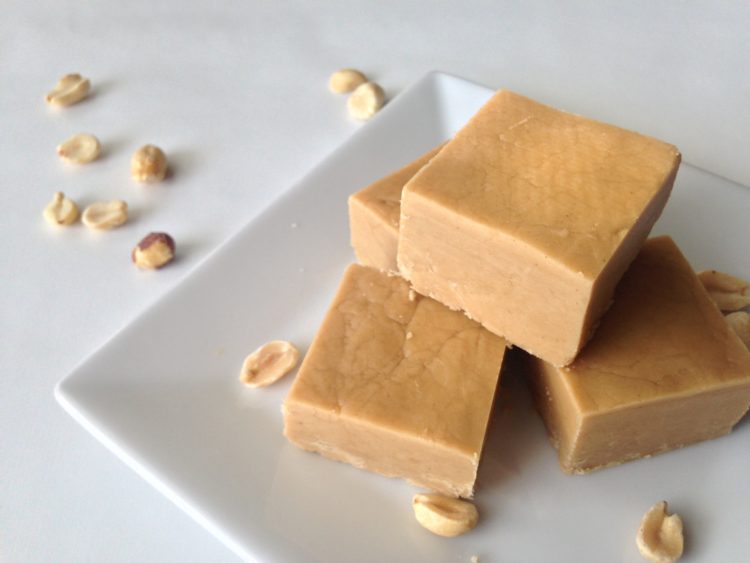 Easy Peanut Butter Fudge
Who doesn't love the wonderful smooth, creamy goodness of a decadent piece of fudge? While chocolate fudge and all of its iterations is certainly popular with many people, let's not get stuck in a rut. This Peanut Butter Fudge is not only super easy to make, but it takes your fudge to an entirely new place. Of course, even this fudge can be fun to adapt to your latest craving. How about some chopped peanuts? Maybe even a layer of chocolate on the top? Okay, honestly, that's a recipe I've been thinking about for some time now. Combining the classic chocolate/peanut butter flavors is definitely part of my holiday fudge making plans.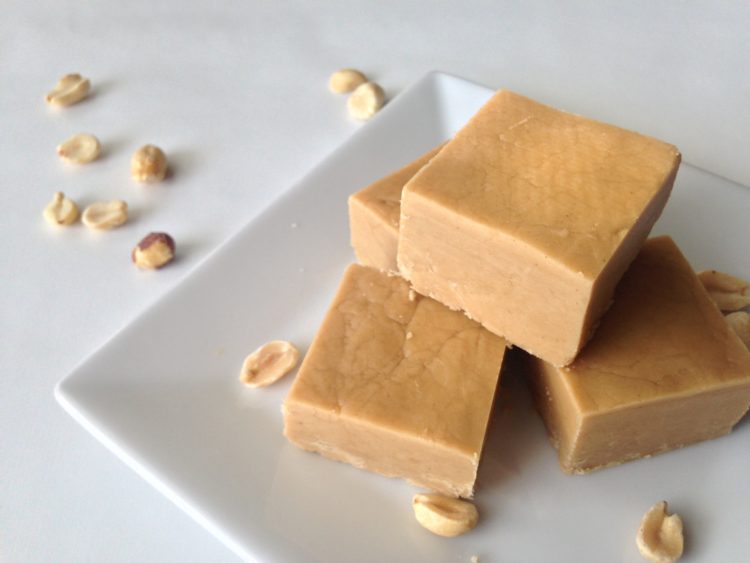 Ingredients:
1/2 cup butter
2-1/4 cups brown sugar
1/2 cup milk
3/4 cup creamy peanut butter
1 tsp vanilla extract
3-1/2 cups confectioners' sugar
Instructions:
Place butter in a medium saucepan and melt over medium heat. Stir in the brown sugar and milk. Bring the mixture to a full boil, continue boiling for 2 minutes, stirring frequently.
Remove from heat and stir in the peanut butter and vanilla. Pour this hot mixture over the 3-1/2 cups of confectioners' sugar in a large mixer bowl. Beat until the fudge becomes smooth; scoop into an 8" x 8" square pan.
Chill until firm; cut into squares and serve.
http://debbienet.com/easy-peanut-butter-fudge/
Note:
Don't worry about greasing or lining the baking pan. There is enough oil in the butter and peanut butter to ensure that the fudge won't stick. Once it's cool, simply run a small knife around the edge of the pan, then loosen the entire slab of fudge. Place the fudge on a cutting board or work surface, and use a long thin knife to make clean cuts through it.
Making this fudge is very easy, but it's important to watch it carefully. The butter/sugar syrup should boil for only 2 minutes in order to keep the fudge from getting too dry. Also, when you beat the fudge with your mixer, it gets stiff, so you probably don't want to use a lightweight hand mixer for this job. If you don't have a sturdy stand mixer, you'll have to work the fudge with a heavy wooden spoon. It might take a little extra effort, but it's so worth it!
I always use a creamy peanut butter for this fudge, just because it's what my family likes; however, if you like peanut chunks in your fudge, you can certainly use a chunky peanut butter.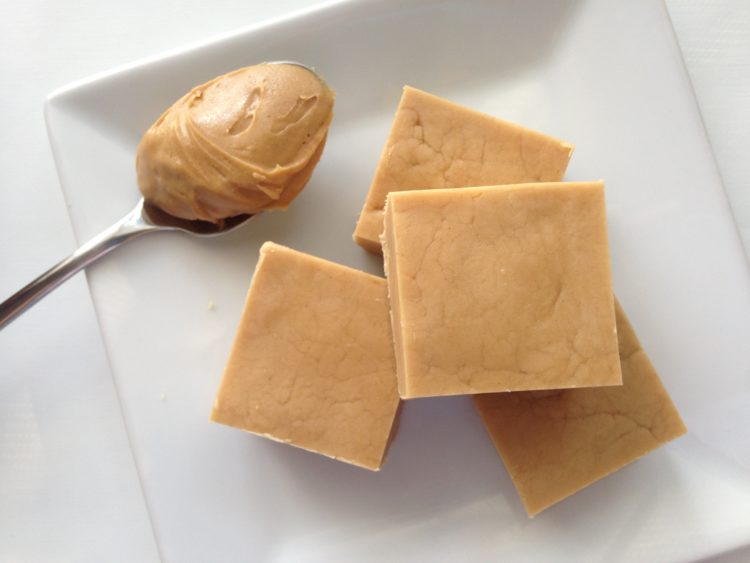 Peanut Butter Fudge is quick and easy to make. It's smooth, creamy, and so very delicious!
Variation:  Chocolate – Peanut Butter Double Decker Fudge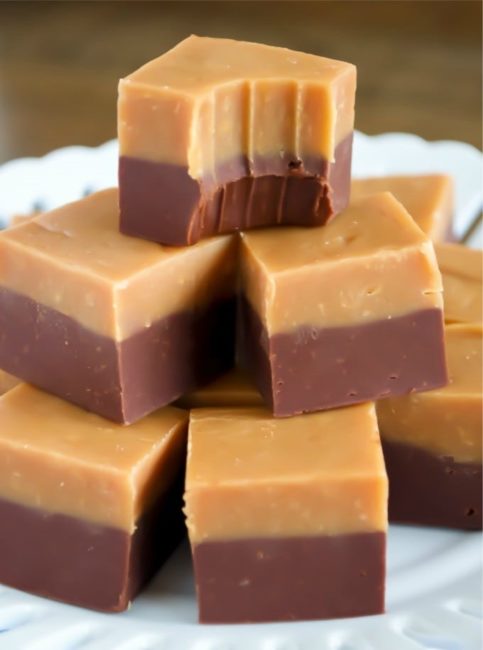 Chocolate Peanut Butter Double Decker Fudge
Make our yummy Chocolate Fudge (don't worry, it's super easy!), then layer it with the Peanut Butter Fudge. What a wonderful blast of flavor. We all know how well chocolate and peanut butter go together!
Easy Peanut Butter Fudge

,