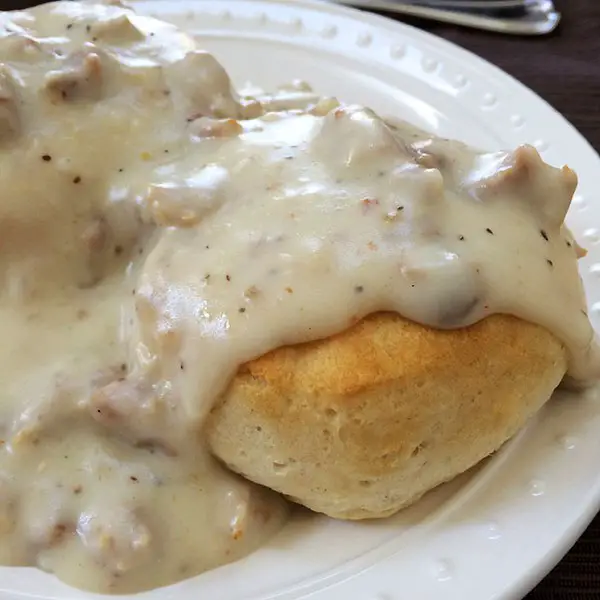 Biscuits and Sausage Gravy
This southern breakfast specialty is super quick and easy to whip up and it tastes just like grandma used to make. It's the classic country gravy that will remind you of what home cooking is all about. Once you've tried this homemade gravy, you'll never even consider going back to buying a mix or ready-made sausage gravy again. At the heart of many great southern dishes, such as chicken fried steak or the classic biscuits and gravy, is a rich, peppery gravy that goes by many names.
Whether it's sausage gravy, milk gravy, white gravy, sawmill gravy, or country gravy, it's usually made in a cast iron skillet and starts with a Béchamel sauce made from a light roux. The roux combines sausage drippings with flour, which is used to thicken the gravy. Milk is slowly added along with a pinch of salt and plenty of freshly ground black pepper.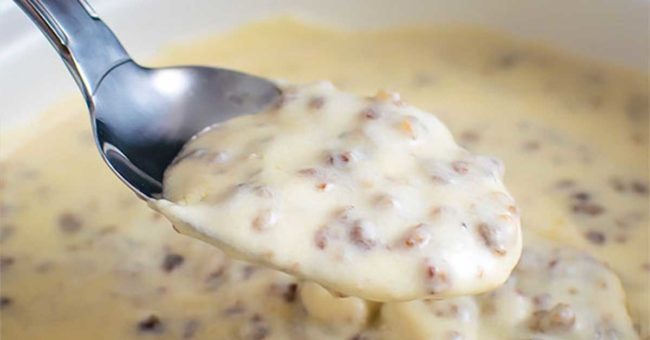 Ingredients:
1 pound bulk pork sausage
1/4 cup flour
2 cups mik
salt and freshly ground black pepper to taste
Directions:
Brown sausage in a heavy skillet breaking it up into coarse pieces. Once the sausage is thoroughly cooked; sprinkle flour over meat and stir, cooking the flour with the meat for a couple of minutes. Slowly pour in the milk and mix thoroughly with the sausage and flour mixture. The gravy will begin to thicken, stir and cook until it becomes thick and bubbly. Season with salt and freshly ground black pepper. Remove from heat and serve over fresh hot biscuits.
Sausage Gravy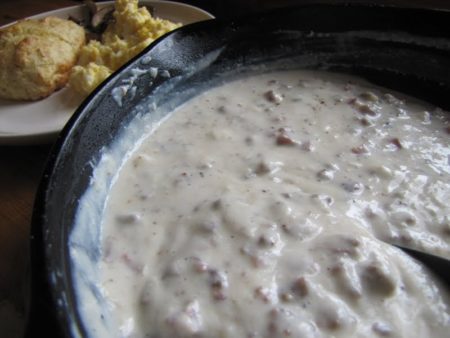 A classic southern gravy is perfect with so many dishes. Of course, it's delicious on mashed potatoes, especially when served with country fried steak, but nothing gets my kids going like a hearty breakfast of fresh biscuits covered with this yummy sausage gravy. Served with some fruit and a big glass of milk, they're ready for just about anything!
Sausage Gravy

,