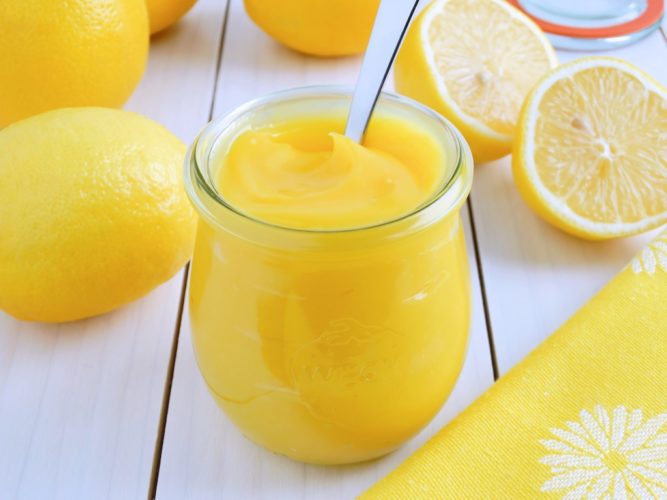 Delightful Lemon Curd
If you've never had lemon curd, you're missing out on one of life's simple pleasures. It has a wonderful creamy smooth texture with a slightly sweet, slightly tart flavor that is bursting with lemon. It is perfect on top of baked goods, in your favorite desserts or served with berries.
You can buy lemon curd in the store, but once you've made your own, you'll never go back to store bought. This homemade lemon curd is so easy to make and it's flavor is out of this world!
Ingredients:
4 lemons
1-1/2 cups sugar
1/2 cup (1 stick) unsalted butter, room temperature
4 large eggs
1/2 cup freshly squeezed lemon juice (about 3 or 4 lemons)
1/8 tsp Kosher salt
Instructions:
Use a small paring knife to remove the zest of 4 lemons; be sure to remove any white pith, you just want the very outer part of the lemon peel - the yellow part. Place the lemon zest in a food processor and add the sugar. Pulse until the zest is finely minced and incorporated well with the sugar.
In an electric mixer, cream the butter. Add the sugar and lemon mixture; beat until well incorporated. Add eggs, one at a time, mixing well after each addition. Mix in the lemon juice and salt. The mixture will look curdled, don't worry, it's fine.
Pour the lemon mixture into a heavy 2 quart saucepan and cook over medium-low heat, stirring constantly, until it thickens, (about 10 minutes). Do not let the mixture boil. Once thickened, remove from heat. Pour through a fine sieve. Let cool. Refrigerate.
http://debbienet.com/lemon-curd/
How to Make Smooth and Creamy Lemon Curd
A wonderful tart and sweet, creamy and delicious lemon curd requires only a few simple ingredients.
Remove zest from 4 lemons and place in food processor with sugar. Make sure there is no pith!
Pulse several times until lemon zest is very fine.
Cream the butter, sugar and lemon zest together. Add eggs, one at a time, beating well after each addition. Add the lemon juice and salt. Mix to combine. Mixture will look curdled, but it's fine.
Pour the mixture into a heavy 2 quart saucepan and heat over medium-low heat, stirring constantly. The mixture will turn smooth as it starts to cook.
Heat over medium-low heat until the mixture thickens. Stir constantly to avoid scorching.
Pour through a sieve. Cool. Store in the refrigerator.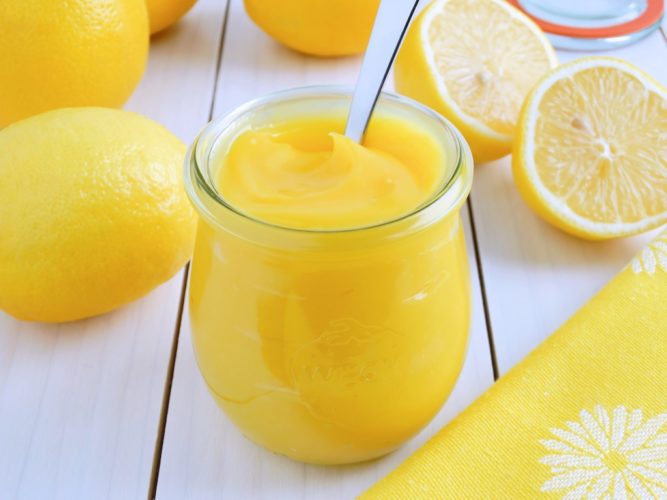 Lusciously sweet and tart, this amazing homemade lemon topping can be served with biscuits, Pound Cake, Angel Food Cake, Lemon Tarts or you can use it to top just about anything your heart desires. Absolutely delicious! Once you try this easy recipe, you'll find all kinds of ways to use it . . . including straight out of the jar. We love to add some of this luscious lemony curd to a piece of pound cake, then sprinkle fresh berries on the top. It's perfect!
Lemon Curd

,