It's been a very busy weekend and we still have so much to do. Today, I thought I'd make a quick and easy lunch and get to tackling all of those projects that are waiting for me.
Of course, a sandwich is always pretty simple to make and can be ready in minutes, but why limit yourself to something so boring? Honestly, any chance we get to plug in the panini grill, we're ready to make something delicious.

A Homemade Panini is Always Delicious!
If you haven't tried making paninis at home, you're missing one of life's simple pleasures. The crunchy exterior and hot delicious interior is out of this world. There's not much that compares with an amazing panini right off the grill.
Here I made a panini using sliced chipotle chicken and black forest ham with a slice of sharp cheddar cheese, but the possibilities are endless. Just about any combination you like will be better when it's been cooked on the panini grill. I'm not kidding here; you've got to try it! Here's your chance to get creative. Try your favorite gourmet mustard or indulge in a toasty cheese sandwich. If you like a little deli meat in your sandwich, choose one or a variety of meats to suit your fancy. Whatever you like, it'll be better in a toasted sandwich, right off the grill. I like to add onion, tomato, or even a slather of our incredible homemade bacon jam.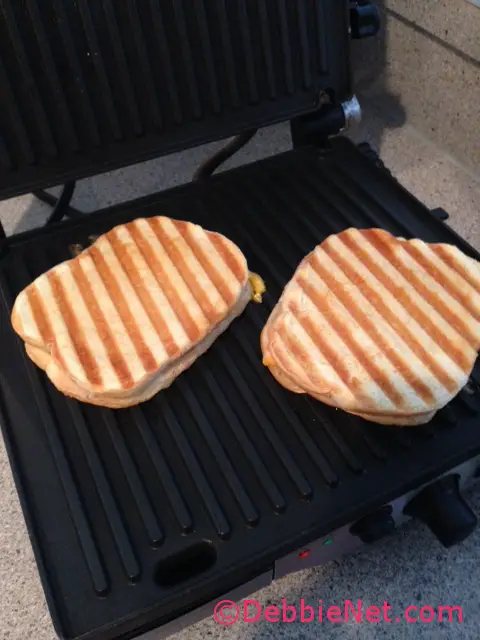 Simply spread some softened butter on the outside of two slices of sturdy bread and pick your filling. Place on the panini grill at an angle, close the top and adjust it so that it gently presses your sandwich. In just a few minutes, you'll have a warm and toasty sandwich that will brighten any day.