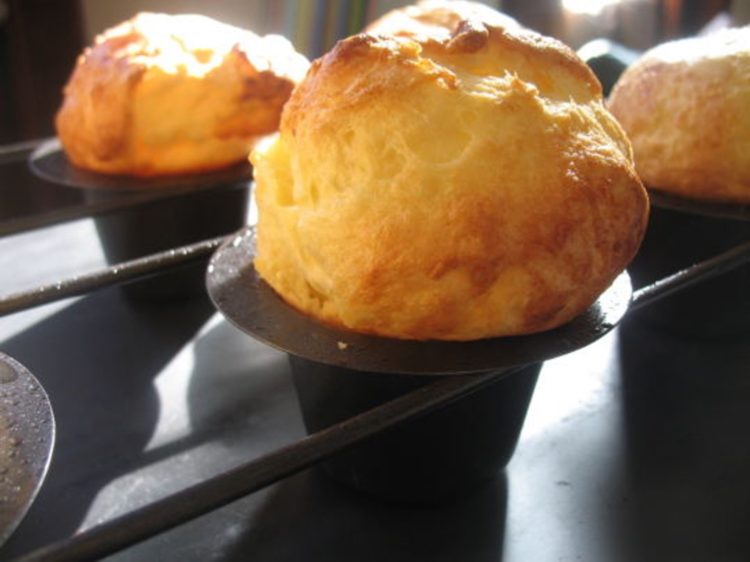 Popovers
Many people think that popovers are difficult to make and so, they're afraid to even attempt this yummy and impressive bread roll. Fortunately, this popover recipe is easy enough for even a beginner and they always turn out light, fluffy and delicious. If you don't have a popover pan, you can substitute custard cups or ramekins.
Ingredients:
2 eggs, slightly beaten
1 c flour
1 c milk
1/2 tsp salt
Directions:
Preheat oven to 425° F.
Grease and flour a popover pan or 6 ramekins (6 oz).
Slightly beat the eggs in a medium sized bowl. Beat in the flour, milk, and salt, just until batter is smooth; be careful that you do not over-mix it.
Preheat the popover pan in hot oven for a couple of minutes; remove from oven and fill each cup about 1/2 full.
Bake in center of oven at 425° F for 15 minutes; then, turn the oven down to 350° F and bake for an additional 15 minutes.
Remove from pan and serve immediately.
Preparation time: 5 minute(s)
Cooking time: 30 minute(s)
Number of servings (yield): 6
5 :  ★★★★★ 39 review(s)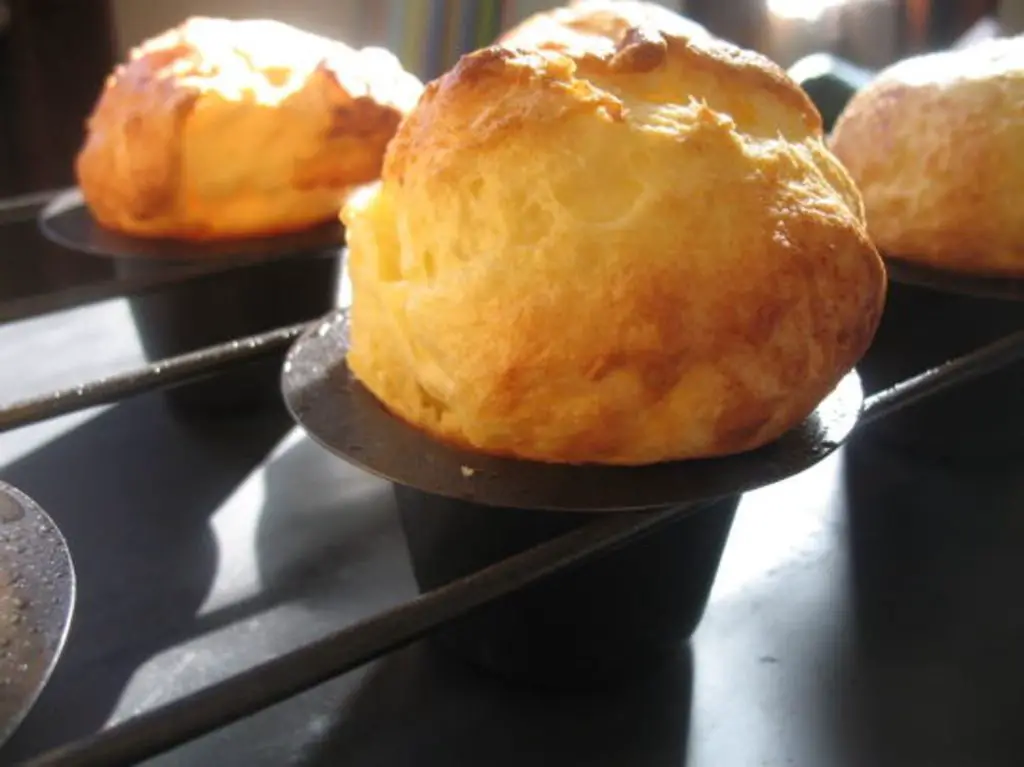 Serve as soon as they come out of the oven.
Of course, they're great with butter, but they're also incredible when slathered with jam. However you like your popovers, give this old classic a try. You'll wonder why you've waited so long!
When baking popovers, you can use ramekins; however, you'll get a higher rise and a lighter, more airy popover when you use a popover pan. Here are a couple of excellent options, but you'll find plenty more when you shop online or even at your local discount store.
Popovers

,