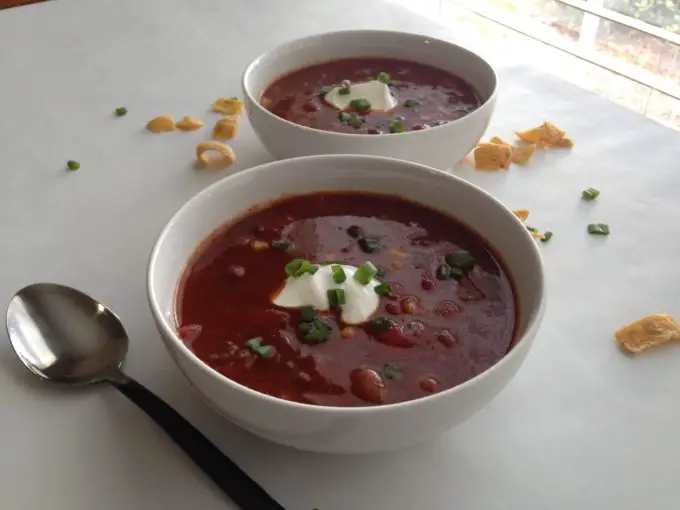 Slow Cooker Taco Soup
When fall arrives, I know it's time to bring out the slow cooker. The kids are busy with school and sports, so there never seems to be enough time to sit down with the family for a hot meal. Fortunately, my trusty slow cooker (I actually have several) is the perfect solution for those hectic days. I make everything from an amazing gumbo to this wonderful Taco Soup, right in my slow cooker. In fact, I usually put on 2 crock pots at the same time; that way, I have plenty of leftovers and my kids can grab a bowl of soup for an after school snack or as a quick bite before they head off to bed.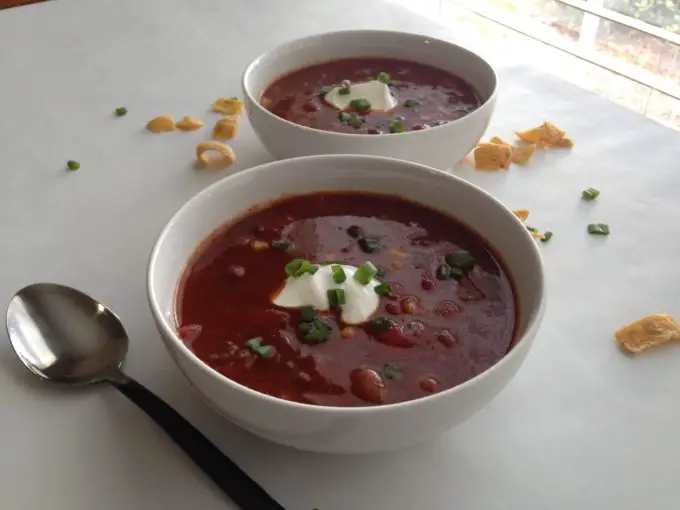 Ingredients:
1 lb ground beef
1 medium onion, chopped
1 - 16 oz can chili beans, with liquid
1 - 15 oz can kidney beans, drained
1 - 15 oz can whole kernel corn, drained
1 - 8 oz can tomato sauce
2 cups chicken broth
2 - 14.5 oz cans peeled and diced tomatoes
1 - 4 oz can diced green chili peppers
Optional Garnishes:
Sour Cream
Corn Chips
Green Onion
Shredded Cheese
Instructions:
In a large skillet, cook ground beef and onion until meat is browned and onion is tender.
Add beef and onion mixture to crockpot or slow cooker. Add all of the remaining ingredients. Stir to combine.
Cook on low for 8 hours.
Serve with garnishes, if desired.
http://debbienet.com/slow-cooker-taco-soup/
How to Make Slow Cooker Taco Soup
The recipe calls for kidney beans and chili beans, but you can easily adjust this soup to suit the preferences of your own family. Skip the meat or double up on the beans, whatever you like. We don't usually add cheese, but just like a regular taco, this taco soup would be delicious with some grated cheese on top. In my house, our standard toppings include sour cream and onion, with some corn chips served on the side.
Note: You'll need 3 tablespoons of a taco seasoning mix. While you could certainly buy a store bought mix, our homemade taco mix is perfect for this soup. It has just the right blend of seasonings, and you don't have to worry about all the added sodium and chemicals that are in many of the manufactured products. Give it a try, I think you'll love it!
Gather ingredients for Slow Cooker Taco Soup
Brown ground beef and cook until onion is tender.
Place meat, onion, and remaining ingredients in slow cooker and cook on low for 8 hours.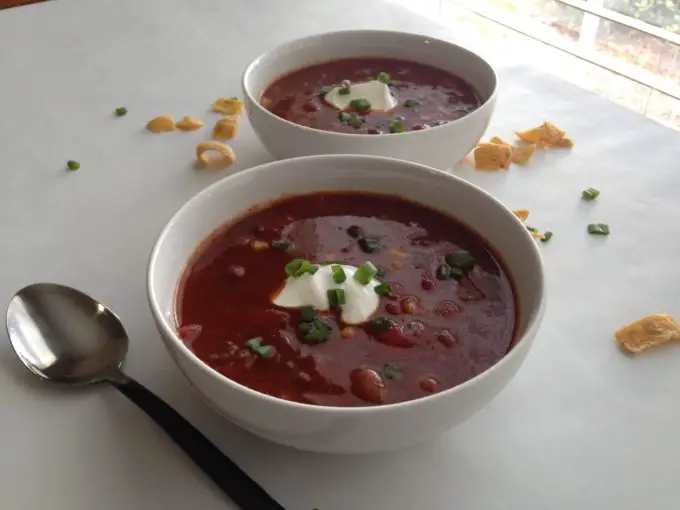 Serve with corn chips, sour cream, and green onion.
Slow Cooker Taco Soup

,