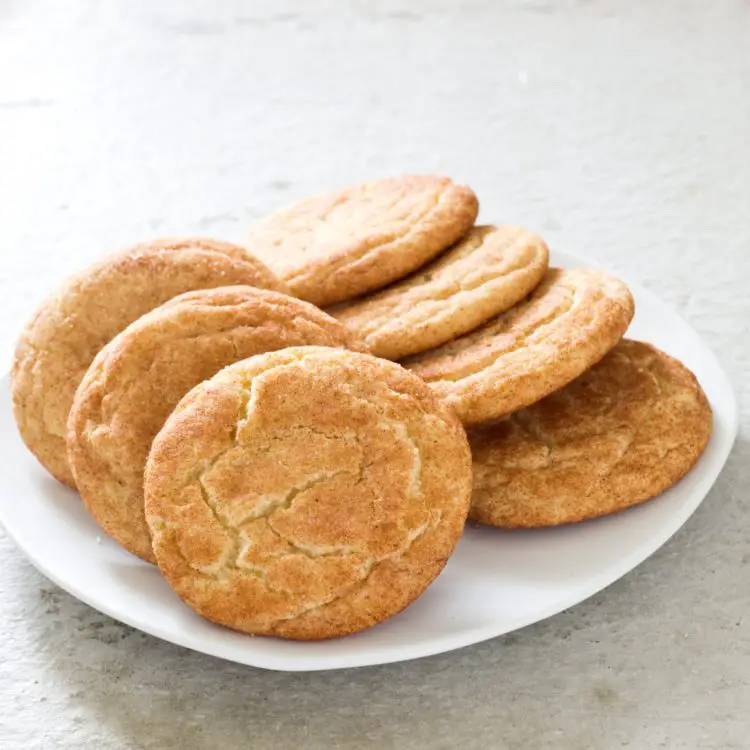 Snickerdoodles
These family favorites are perfect for any cookie jar. They are light and crispy on the outside and slightly chewy on the inside with a perfect balance of cinnamon and sugar. Snickerdoodles travel well in a lunch box and are perfect for freezing for a quick snack whenever you need it. Of course, they never last that long in my house! This is the perfect Snickerdoodle recipe.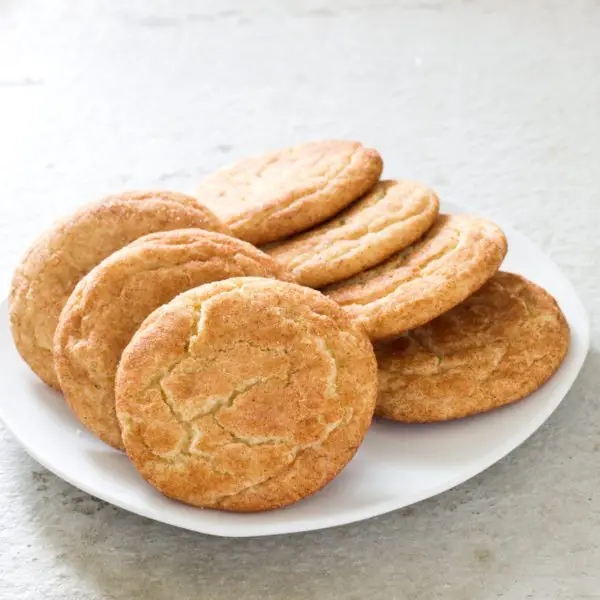 3

Tbsp

sugar

2

tsp

ground cinnamon
3

Tbsp

sugar

2

tsp

ground cinnamon
Line baking sheet with parchment paper or Silpat baking sheet.

In a large bowl, cream the butter, shortening, eggs, sugar, and vanilla until smooth.

In a small bowl, whisk together the flour, cream of tartar, baking soda, and salt.

Stir the flour mixture into the butter mixture until well combined; dough will be slightly sticky.

Combine the 3 Tbsp of sugar and 2 tsp of cinnamon in a small ziptop baggie; shake well to combine.

Using a small spoon, scoop out enough dough to form balls about the size of a walnut. Gently roll into round balls and place in the baggie with the cinnamon-sugar mixture. Toss dough balls gently to evenly coat, then place 2″ apart on a baking sheet that has been lined with parchment paper or a Silpat baking sheet.

Bake 8 minutes or until the cookies appear to be dry and set on the outside, but still slightly undercooked on the inside. The cookies will continue to cook with the residual heat. Do not over bake or your cookies will turn out too hard. The ideal cookie has a soft, slightly chewy interior with a crispy exterior.

Immediately remove cookies from baking sheet. This is where the Silpat or parchment come in handy; simply slide the entire sheet off the hot tray and let cool a minute before transferring the cookies to a rack.
Snickerdoodles

,