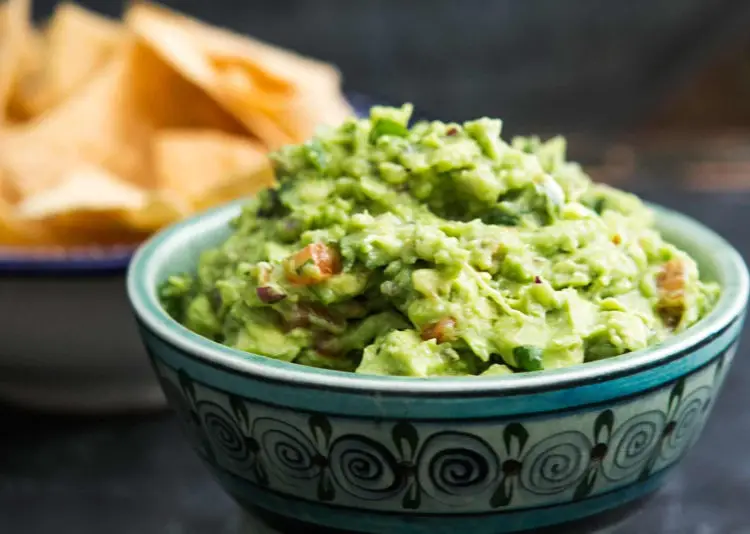 Traditional Guacamole
My family loves guacamole, but everyone seems to have their own favorite version. Whether you like it mild or spicy, chunky or smooth, a great guacamole recipe can easily be adapted to suit your preferences. This guacamole recipe is one that we use often and I have given directions for how we like it, but if you want it a little milder, cut back on the cayenne or jalapeno. We think it has just the right kick exactly the way it is. It's not too spicy, even for the kids.
Ingredients:
3 ripe avocados
1 lime, juiced
3/4 tsp kosher salt
1/2 tsp ground cumin
1/2 tsp cayenne
1/3 medium onion, finely minced
1/2 jalapeno pepper, seeded and minced
2 Roma tomatoes, seeded and finely diced
1 Tbsp chopped fresh cilantro
1 clove garlic, minced
Directions:
Scoop the avocado into a large bowl. Add lime juice and toss to coat the avocado; drain off any excess lime juice and reserve.
Add salt, cumin, and cayenne to the avocados. Use a potato masher or fork to roughly mash the avocado with the spices. Gently fold in the minced onion, jalapeno, tomato, cilantro and garlic with 1 Tbsp of the reserved lime juice.
Let the guacamole sit for at least one hour to let the flavors blend. Chill if desired. Serve with chips or corn tortillas.
Preparation time: 15 minute(s)
Inactive time: 1 hour
5 :  ★★★★★ 52 review(s)
How to Make Perfect Guacamole
1.  Start with fresh ingredients. Good quality ingredients result in the very best guacamole!
2.  Finely mince the onion, jalapeno, and garlic. I like to cut my tomato into a small dice.
3.  Toss the avocado with freshly squeezed lime juice. This will add the acidy needed to balance the flavors, but it will also keep the avocado from discoloring.
4.  Mash the avocado and spices, leaving some chunks for texture. Gently fold in the remaining ingredients and let sit for at least an hour so the flavors can blend.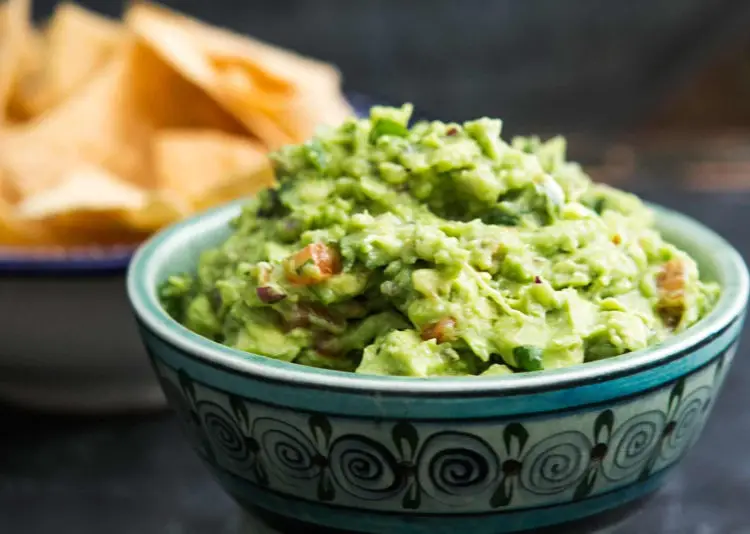 Serve at room temperature or chill, if desired.
Traditional Guacamole

,