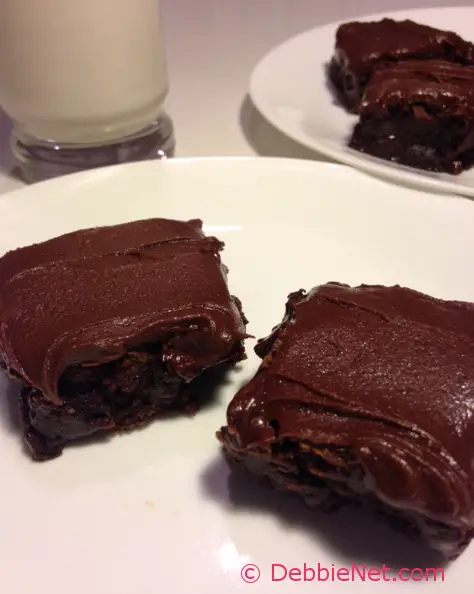 Mom's Amazing Brownies
Who doesn't love a rich, decadent brownie? There not only scrumptious, but they're also the perfect dessert to take to an office party, potluck or holiday party. They're easy to make, and travel well. Of course, the most important thing that puts them over the top is their amazing chocolaty flavor. These delicious brownies are moist, fudgy and oh, so decadent, they'll always be a hit!
This simple recipe has an added bonus; it uses only one pan, so it's perfectly suited for a quick and easy cleanup. After all, you want a yummy treat, you certainly don't want to spend your time cleaning the kitchen. Once you've tried these delectable little morsels, you'll never need another brownie recipe ever again! And, as for those store bought box mixes, forget it! These are just as easy and the results are far superior. In fact, they beat store bought or boxed mixes hands down!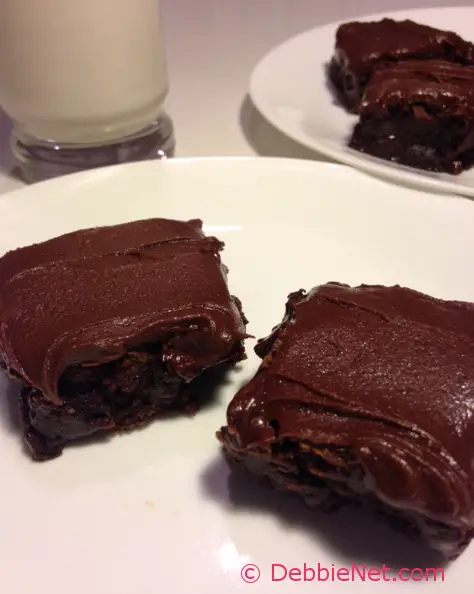 Ingredients:
1/2 cup butter
1 cup sugar
2 eggs
1 teaspoon pure vanilla extract
1/3 cup unsweetened cocoa powder
1/2 cup flour
1/4 teaspoon salt
1/4 teaspoon baking powder
3 tablespoons butter, softened
3 tablespoons unsweetened cocoa powder
1 tablespoon honey
1 teaspoon pure vanilla extract
1 cup confectioners' sugar
1/2 to 1 tablespoon milk
1/2 cup chocolate chips or chopped nuts, optional
Instructions:
Grease and flour an 8" square baking pan

In a large saucepan, warm the butter until it is melted. Remove from heat and immediately stir in the sugar, eggs, and vanilla. Add cocoa powder, flour, salt and baking powder, beat until batter is well-combined.

OPTIONAL:

This is the point where you can stir in chocolate chips, chopped nuts or any of your favorite additions... maybe some mini marshmallows or even peanut butter cups, whatever you like!

Spread into prepared baking pan. Bake for 25 to 30 minutes. Do not over bake!
Combine the softened butter, cocoa powder, honey, vanilla extract, and confectioners' sugar. Stir until frosting is smooth. Beat in just enough milk to make the frosting a consistency that can be easily spread.

Let brownies cool about 10 minutes, then frost while they are still warm. Enjoy!
http://debbienet.com/amazing-brownies/
How to Make Mom's Amazing Homemade Brownies
Melt butter in a large saucepan, then remove from heat. Add the sugar, eggs, vanilla, cocoa powder, salt, and baking powder; stir until batter is smooth. Pour into prepared 8″ baking pan. Bake at 350˚ F for 25 to 30 minutes.
While brownies are baking, make the frosting. Combine softened butter, cocoa powder, honey, vanilla, and confectioners' sugar until smooth. Beat in enough milk to make frosting the desired consistency. Let cool for a few minutes, then frost while they are still warm.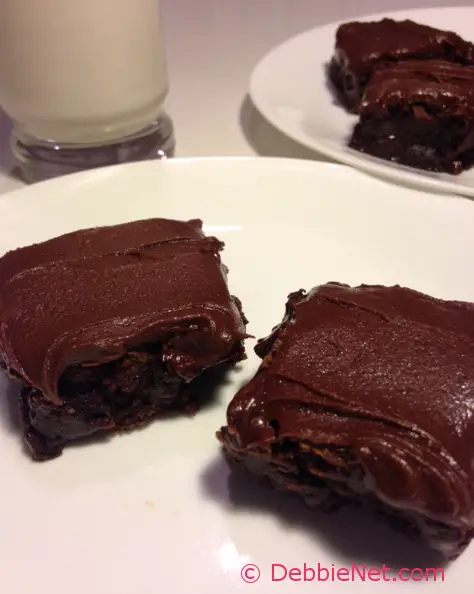 Perfect Homemade Brownies!
For a fun party or holiday presentation. Cut stars or other shapes out of the cooked brownies. Decorate with icing and sprinkles. Red, white, and blue for Memorial Day or the Fourth of July. How about red or green sprinkles for Christmas. You can decorate these to fit any holiday.
Mom's Amazing Brownies

,