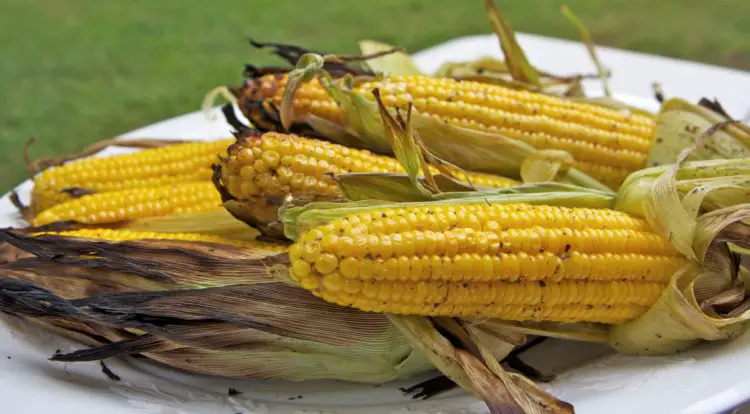 Oven Roasted Corn on the Cob
Roasting the corn with the husk on gives it a wonderful flavor. Of course, one of the biggest benefits is that you don't have to remove all those corn husks or face the tedious job of trying to get all the silk off each cob. I love corn on the cob and so does everyone else in my family. Fortunately, it's easy to make and there's absolutely no fuss with this oven roasted corn.
Okay, the one problem I have is when corn is out of season. Just because there's no good corn on the cob in the produce section, doesn't mean you have to wait until next summer. There are some brands that sell excellent quality frozen corn cobs. While you don't have the corn husks to roast them in, you can wrap each corn cob in foil and cook them in the oven. You can even add a bit of butter and your favorite seasonings and the corn will cook right in the packet.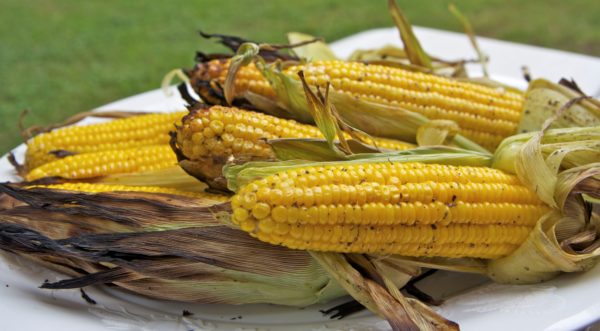 6

ears

corn on the cob

(keep the husk on)

butter, optional

salt, optional
6

ears

corn on the cob

(keep the husk on)

butter, optional

salt, optional
Rinse each ear of corn in cool water. Shake off excess water. Place corn on center rack in the preheated oven.

Bake for 30 to 35 minutes. Peel back husks and enjoy. The silk will come off easily when the husk is pulled back, and the stem end of the cob makes an excellent handle for the hot corn on the cob. If desired, serve with butter and salt.
You can easily adjust this method to serve any number of people. Whether it's one or two people or a crowd, just add or reduce the number of corn cobs to meet your needs.
Roasted corn has its own wonderful flavor. It's delicious just the way it is, but you can also serve it with butter and/or salt.
Oven Roasted Corn on the Cob, 5.0 out of 5 based on 22 ratings